'Staggering' fatal accident inquiry delays of up to eight years revealed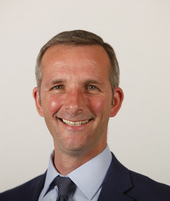 Families are currently waiting up to eight years for fatal accident inquiries (FAI) to be conducted into the death of a loved one, figures obtained by the Scottish Liberal Democrats have revealed.
A freedom of information request submitted by the party to the Crown Office and Procurator Fiscal Service (COPFS) revealed there are 127 outstanding FAIs.
Currently, the longest waits for an inquiry to be completed relate to two deaths eight years ago, which have now been outstanding for almost 3,000 days.
One FAI, completed in 2014/15, occurred 10 years after the death.
Justice spokesman Liam McArthur said: "The sheer length of these waits is staggering. Families feel powerless.
"Waiting up to a decade to learn the precise circumstances that surrounded a loved one's death is nothing short of scandalous. Delays like these will cause families unimaginable distress, hinder inquiries and prevent lessons being learned.
"Public services need to know quickly what changes will keep people safe. Ultimately, delays put lives at risk."
He added: "We know some of the cases that are among this backlog. The family of Dionne Kennedy say they have been 'tormented' by the length of time it has taken to hold an FAI into her death in prison in 2014.
"The families of Lamara Bell and John Yuill have waited too long for answers about their deaths in the tragic 2015 M9 crash. And we urgently need to prevent further deaths amongst young people in Polmont.
"We've warned the Scottish government about the hurt this is causing before. These new figures are yet more evidence that there is an entrenched pattern of delay in Fatal Accident Inquiries.
"It is now incumbent on the Justice Secretary and the Lord Advocate to find the root cause of these systematic delays. Any system where it takes this long to get answers is broken."