Solicitors promoted to associate at Balfour and Manson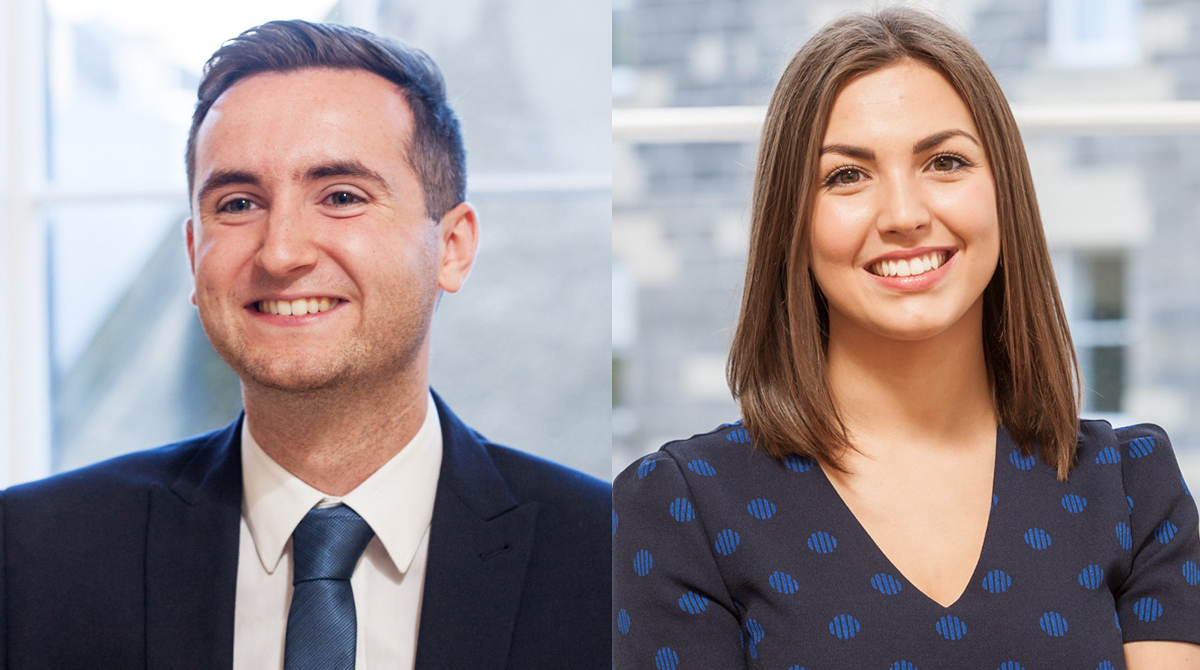 Balfour and Manson has promoted two lawyers to associate: Scott Clair, a solicitor within the litigation team in Edinburgh, and Sophie Hamilton Pike, a family law team solicitor in Aberdeen.
Mr Clair, who joined the firm as a trainee in 2015, specialises in resolving civil disputes for both pursuer and defender. He is a member of State School Lawyers, a social mobility initiative which highlights the contribution to the legal profession of individuals educated in the state sector.
Ms Pike works in the firm's family law department in Aberdeen and began her traineeship in August 2014, before joining the family team at Balfour and Manson two years later.
She deals with a wide variety of family law matters, including child contact, adoption, interdict actions, cohabitation and divorce actions, as well as Guardianship applications in Aberdeen and Aberdeenshire.
Executive chairman Elaine Motion said: "We are dedicated to developing the next generation of lawyers and by appointing Scott and Sophie to Associate, they can play a pivotal role in the future direction of the firm.
"They both have extensive experience and thoroughly deserve their appointments, having made important contributions to Balfour and Manson's growth and success."