Solicitor fined £10,000 by SSDT following road traffic convictions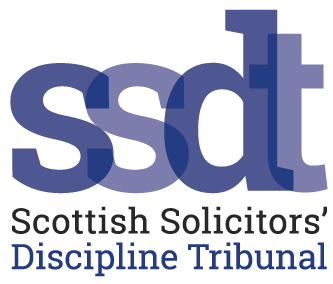 A solicitor has been found guilty of professional misconduct and fined £10,000 after being convicted of road traffic offences.
Martha Anne Rafferty was fined the sum by the Scottish Solicitors' Discipline Tribunal.
Ms Rafferty was convicted at Glasgow Sheriff Court in 2012 of an offence under the Road Traffic Act 1988 for failing a breathalyzer test.
In August 2014 she was convicted under s.7(6) of the act after failing to provide police with two specimens of breath for analysis. She was convicted again for the same offence in 2018 and banned from driving for 10 years.
In his decision on professional misconduct, Nicholas Whyte, chair, said: "The Tribunal considered that failing to cooperate with the police in relation to providing a specimen of breath in these circumstances was a serious and reprehensible departure from the standards of competent and reputable solicitors.
"She was required by law to provide a sample and failed to do so. This conduct was likely to bring the profession into disrepute. It brought her integrity into question was therefore in breach of Rule B1.2 which provides that a solicitor's personal integrity must be beyond question."
John Scullion QC, defending, noted that Ms Rafferty accepted full responsibility and pleaded guilty at the earliest opportunity. Reports from her community service were also positive. She has no outstanding complaints from clients, continues to recieve instructions from colleagues and has a reputation as a hard working and diligent solicitor. Her doctor had confirmed she remains abstinent from alcohol.
On the issue of sanction, Mr Whyte said: "The Tribunal considered whether a restriction on the Respondent's practising certificate was appropriate but decided that in these circumstances it was not suitable."
He added: "Strike off was not proportionate in the circumstances. However the Tribunal wished to mark the seriousness of the offence. It considered whether a short period of suspension would be appropriate to mark the seriousness of the offence but was ultimately persuaded that a censure with a substantial fine would suffice."