Solicitor advocates oppose abolition of juries in solemn trials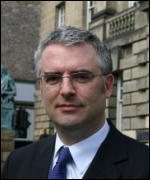 The Society of Solicitor Advocates has expressed opposition to the suggestion by the Scottish government that juries be abolished in solemn trials for the duration of the coronavirus emergency.
The option, which was tabled again by the Scottish government last week but which is not expected to appear in the revised legislation to be introduced at Holyrood tomorrow, has been widely opposed by lawyers.
SSA president John Scott QC said in the society's response: "We oppose this option on principle. We can think of no measures sufficient to compensate for the loss of one of the key safeguards in Scotland for guaranteeing a fair trial. Trial by jury is not required by Article 6 of the European Convention on Human Rights but that Convention, significant though it is, is simply a statement of minimum rights.
"It sets no upper limits on rights and each signatory state is able to secure a fair trial in accordance with its own traditions and safeguards as long as that minimum standard is met. Trial by jury in Scotland has long been acknowledged as one of the fundamental rights of those accused of the most serious crime.
"We do not repeat here any of the numerous quotes about the importance of juries, but wish to emphasise that this right has been available for centuries without interruption for all those accused of serious crime in Scotland. To remove it for an unknown but significant number of accused persons for an uncertain duration would run the risk of causing serious and unquantifiable damage to public confidence in our justice system, especially if England and almost all other countries with juries decided that this was an unacceptable option."
The SSA endorsed the proposals for social distancing in courtrooms in conjunction with addressing the backlog faster once the lockdown abates. It also gave its approval to the idea of having fewer jurors.