SLN Interview: Chris Stewart on making headway for clients with catastrophic injuries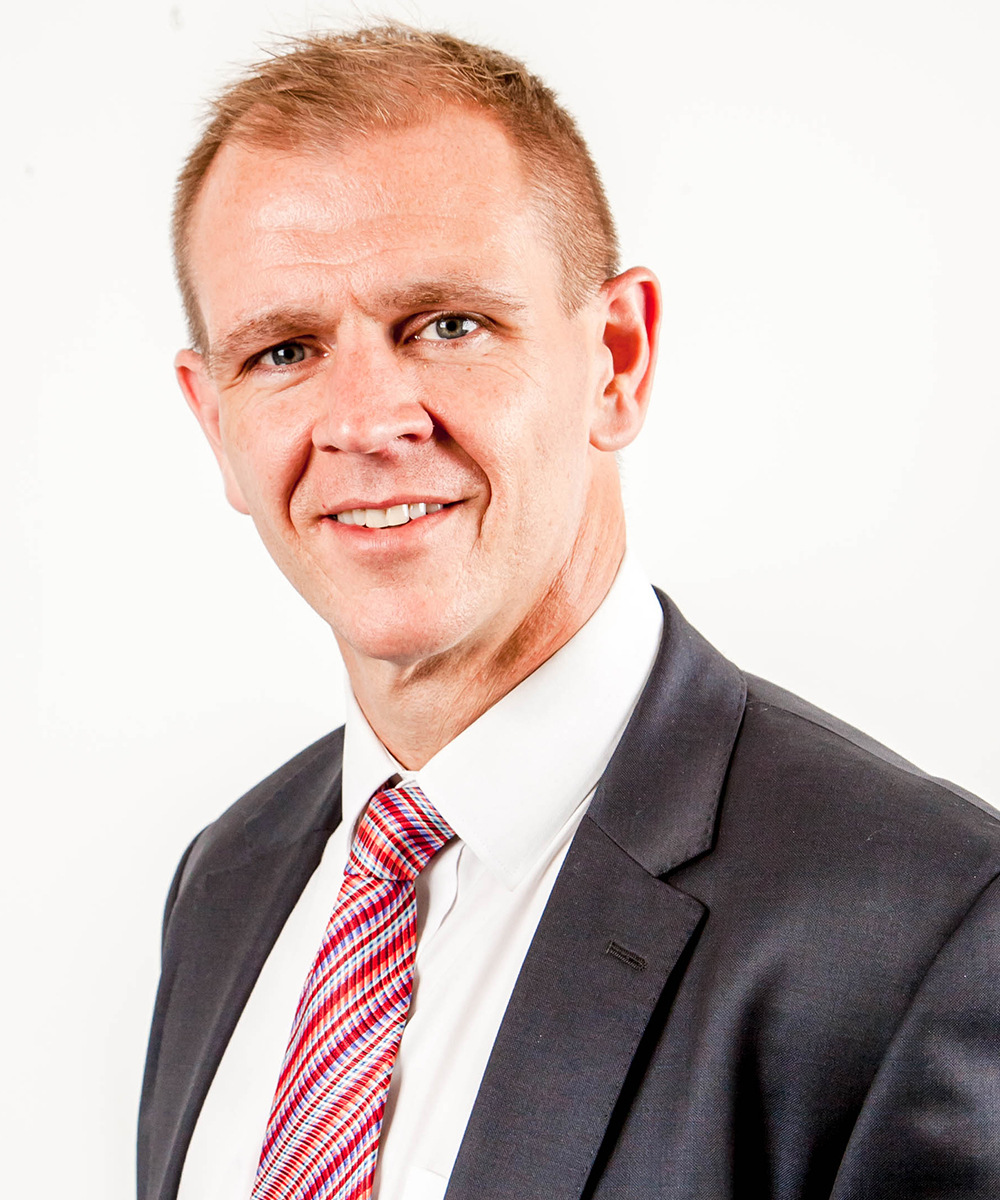 Margaret Taylor interviews Digby Brown's Chris Stewart, whose team was last year named Catastrophic Injury Team of the Year at the 2020 Personal Injury Awards.
As head of Digby Brown's catastrophic injury department, Chris Stewart represents people whose lives have been completely transformed by events outwith their control. All have suffered significant trauma before turning to the firm for help, whether it be a brain injury, spinal cord injury or because they have lost one or more limbs. It means the work Mr Stewart's team does has to go beyond what would normally be expected of a legal adviser.
"We become quite involved in clients' lives," he explains. "A serious case can run for three to four years from start to finish and we work with the families a lot, getting involved in things like setting up rehab. I very much see it as helping them.
"We've had clients who in the early stages are in despair but when we take them to the end of the case they maybe have a new house that's purpose-built for their disability and they've got financial security for the rest of their life.
"It doesn't always end well because they still have to come to terms with their disability, particularly if it's a brain injury – you can become a completely different person and that's very hard. But we have to take hope on the basis that we're helping."
Given the severity of the injuries suffered by some clients, the financial awards they receive can be huge – the Digby Brown team recently settled a case for a boy with a spinal cord injury for over £12m. It is not always a straightforward process, though, because the insurers that are typically responsible for funding the pay-outs can dispute how large those awards should be.
"About two to three per cent of cases go before a judge for a decision, but a dispute on liability could go to court," Mr Stewart says.
"Most of the battle lines are in relation to the cost of care and life expectancy. Generally speaking, if you have a traumatic brain injury or spinal cord injury your life expectancy is reduced.
"That could make a big difference – [one party] could say it's reduced by two to three years but the other could say it's 10 years. If the cost of care is £300,000 to £400,000 a year, over 10 years that's a lot of money."
Legislation passed by the Scottish Parliament in 2019 should take some of the hostility out of the process as it will allow the courts to impose periodical payment orders, something that is already allowed in England. That would give the injured party a smaller initial lump sum followed by annual payments to cover the cost of care.
Such a system will, Mr Stewart says, "remove uncertainty" by taking away "the need for anyone to worry about life expectancy". With secondary legislation yet to be drafted, however, it is not an option the courts can turn to yet.
Despite that, Mr Stewart believes the fact that so few cases end up in court shows the system is working well, though he notes that agreeing a settlement on behalf of clients is not always an end in itself, with his team sometimes having to step in to ensure the money awarded is well managed.
"With some more vulnerable clients, particularly if they have a traumatic brain injury, I worry that they might be open to exploitation," he says.
"The money usually comes in a lump sum and there are no conditions to it. One of the things the law allows you to do if you have received damages is to put it in a trust to protect your means-tested benefits.
"I'm a trustee for one client along with another firm of solicitors, who deal with the trust. I manage her money because she's particularly vulnerable and would be very easy to take advantage of. Not everyone has people around them with their best interests in mind and we always have to have one eye on that. It can be a divisive topic but we have to take steps to protect everyone."
Though the serious injury cases the firm acts on are hugely significant to the people involved, they are, thankfully, rare enough that the department advising on them is reasonably small. In addition to Mr Stewart there are two other partners, four associates, two solicitors and a paralegal. As head of department, Mr Stewart says he looks for very specific qualities when hiring into the team.
"It takes a very specific type of person to do this work," he says. "Because you become so involved in the clients' lives you really need to have a strong sense of empathy and a real drive to want to help people.
"They also need to have really strong analytical skills. There's a lot goes on in these cases and they are very, very complex. I'm always looking for someone with a good eye for detail."
Early in his career Mr Stewart had a brief spell doing corporate work at Dundas & Wilson (now CMS) before spending 18 months as an in-house litigator at Strathclyde Police. He joined Digby Brown in 2003 and has led the serious injury department for the past six years. The work of the department was recognised at the end of last year when it was named Catastrophic Injury Team of the Year at the 2020 Personal Injury Awards, an event run by Claims Media. Mr Stewart says that in addition to recognising the strength of the team's legal work, the judges highlighted the charitable and philanthropic work Digby Brown does to support its clients. It is something he is particularly proud of.
"We do a lot of work with Spinal Injuries Scotland and various Headway groups," he says. "We set up our own awareness day, which is in its 10th year, because we felt there was a real gap in knowledge of what exists for people with a traumatic brain injury. It's a postcode lottery - if you live in Glasgow or Edinburgh there are lots of options but you don't have those options if you live somewhere more remote. "I thought we'd dip our toe in the water with the award to see where we were in relation to other firms. We were really delighted that we won it.
"I'm very proud of the work we do for our clients, but I'm equally proud of the work we do for the charities that support the work we do. We don't want to just write a cheque and go away – it's really important to me that we give something back."