SLCC takes on new oversight role of Law Society as approved regulator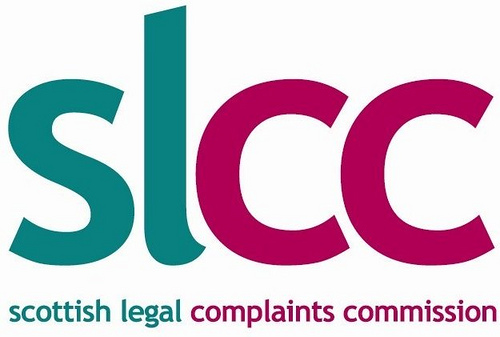 The Scottish Legal Complaints Commission (SLCC) has today taken on a new role in relation to complaints in the new Alternative Business Structures regime.
Following confirmation that the Scottish government has authorised the Law Society of Scotland as an Approved Regulator for Alternative Business Structures (ABSs), the SLCC will now deal with two new categories of complaints: complaints about Licensed Legal Services Providers (LLSPs) and complaints about Approved Regulators.
The former is similar to the existing complaints regime for lawyers and law firms, where the SLCC is the single gateway for all complaints, considers complaints about the law firm's/ LLSP's service, and passes complaints about the conduct of individual practitioners to the relevant professional body/approved regulator for investigation. As is currently the case for conduct complaints against lawyers, the SLCC will also accept handling complaints about the way in which the approved regulator has carried out its investigation into a conduct complaint.
The latter category – complaints about Approved Regulators – is an entirely new type of complaint. They are likely to relate to an action, or failure to act, by the approved regulator which has had an adverse impact on the observance of their regulatory objectives, or allege that the Approved Regulator has failed to comply with a requirement imposed on it under the 2010 Act, or has failed to adhere to its internal governance arrangements.
The function of investigating and determining these complaints has been delegated to the SLCC by Scottish ministers. The SLCC will notify its decision on whether or not to uphold the complaint to the complainer and Approved Regulator. It will also share that decision with Scottish ministers, who, where a complaint is upheld, will decide on any sanctions to be applied.
Neil Stevenson, chief executive said: "It is now 11 years since the legislation was passed to allow alternative business structures to operate in Scotland.
"We are proud that Scottish Ministers have once again put their faith in the SLCC to deliver effective complaints systems, and to take on new duties to oversee the work of legal services regulators. When issues are raised through new 'Approved Regulator complaints' the SLCC will now have a role in looking at competition in the sector, access to justice, and diversity, as well as determining if Approved Regulators are acting in the public interest and the interests of justice.
"While broader reform, currently being consulted upon, may look at embedding these functions further within a new regulatory system, in this case the Law Society is voluntarily bringing itself within the SLCC's and Ministers' remit through its elective choice to become an Approved Regulator.
"As with the extension of our powers in 2014 through Statutory Instrument, we are grateful for Parliament's ongoing confidence in the SLCC and the regulatory role it performs, and will work hard to implement our new extended remit in a proportionate and effective manner."