SLCC makes recommendations for improvement to Law Society complaint handling timescales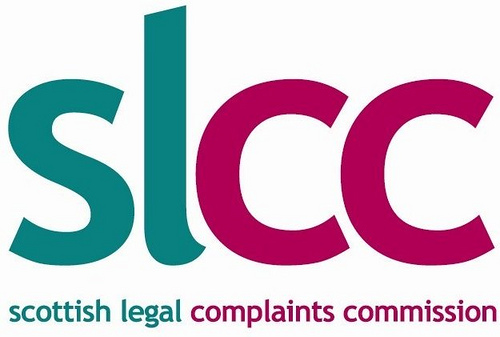 The Scottish Legal Complaints Commission (SLCC) has published a report on its review of the time taken by the Law Society of Scotland to investigate conduct complaints remitted to it.
The SLCC's data analysis showed that the majority of complaints investigations take longer than the Law Society's published average timescale of 12 months to complete.
The report concludes that delays in the investigation of conduct complaints carry a number of risks, including public protection issues associated with solicitors continuing to practice whilst under investigation, and complainers concluding that their complaint is not being taken seriously, which may impact public confidence in the complaints process.
The SLCC has made three statutory recommendations for improvement; setting a realistic and achievable target timescale for the completion of conduct investigations, creating a plan of action to achieve the target timescale, and improving the transparency of communications with parties on timescales.
Sarah Hamer, oversight and assurance manager said: "The SLCC's independent oversight of the professional bodies' conduct complaints processes forms a core part of the regulatory system for legal services in Scotland.
"By analysing trends in complaint handling we aim to drive improvement and ultimately to promote public confidence in the regulation of legal services.
"This report highlights areas for improvement in the Law Society of Scotland's conduct complaint handling processes, and specifically the time taken for complaints to be investigated.
"This analysis has given us the opportunity to highlight these trends to the society and to discuss opportunities for improvement. That conversation has been constructive and productive and we thank the society for their time and co-operation with this work.
"The society has already confirmed its commitment to reducing the time taken to investigate complaints. That is very welcome, and we look forward to seeing the society's response to our recommendations, and to the impact on its complaint timescales in due course."
David Gordon, convener of the Law Society's Regulatory Committee, said: "We want to see reforms to the current regulatory structure to bring in better protections for the public.
"We are committed to reducing the time taken to investigate and process conduct complaints. We have already introduced changes that have led to improvements and we continue to monitor their impact.
"However, it's widely accepted that the current complaints system just does not work. It is too slow and too complicated. Much of this is down to the constraints imposed by the current legislation, some of which is over 40 years old.
"We have argued for almost a decade for new legislation to create a modern, agile regulatory system that is fit for today's legal sector. A key part of that is to improve the complaints system and bring in measures which will simplify and speed up the process, making a real difference for all those involved.
"Publication of the SLCC report today further underlines how the Scottish government's upcoming bill must overhaul the complicated and bureaucratic processes so complaints can be dealt with and action taken much more quickly."