SLCC appoints advisory and litigation panel firms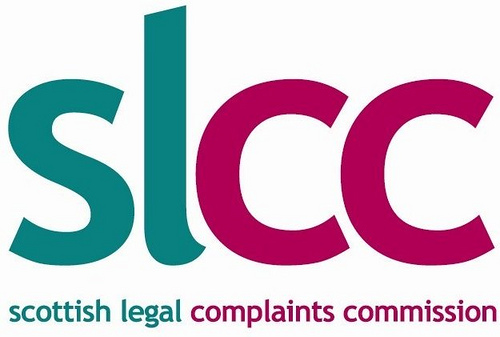 The Scottish Legal Complaints Commission (SLCC) has appointed three law firms to its advisory and litigation panel following a competitive tender process run through the Public Contracts Scotland portal.
Brodies, Burness Paull, and Harper Macleod were appointed to the panel, which will provide legal services to the SLCC from 1 October 2022 for four years.
SLCC chief executive, Neil Stevenson, said: "We were delighted with the interest from law firms in our public notice and ran a robust competition which tested the ability of firms to provide a full range of advice to the SLCC.
"As appeals of our decisions go to the Inner House of the Court of Session, we were looking for strong public law and litigation experience, and insight into how our strategy and values influenced our approach to litigation as we test law and seek to improve the process.
"Firms were asked how they could assist in tackling systemic issues around the failure by solicitors to respond and provide access to files, using our statutory powers and other legal solutions."
He added: "With reform on the cards by both statutory instrument, and a more significant review of primary legislation, we need partners who can help us shape the future of legal regulation and complaints in Scotland. We also have the opportunity and challenge of non-lawyer owned legal businesses due to enter the market this year or next. For all of this, we'll be seeking proportionality, risk confidence, and clear and concise advice.
"Our legal panel is vital in securing the outcomes we seek, but also in challenging our thinking, assisting with training for our staff and Board, and ensuring we are compliant across all our functions and statutory responsibilities.
"As part of our commitment to efficiency, and a 'digital first' approach, the competition was run online using some of the automated components of Public Contracts Scotland portal. Web-based QA available to all those submitting helped clarify and sharpen mutual understanding, and contracts were delivered for review within 48 hours of the tender outcome.
"We'd like to thank all law firms that submitted bids. We know the time and effort that goes into submission, and the wide team that plays a part in that from the legal experts in those businesses to the often unsung heroes behind the scenes of tender submissions. We hope to maintain contact with those that showed an interest, and sought feedback from all of them on the process to learn and improve in how we manage tenders.
"However, we are delighted to start work with our new panel and my congratulations go to Fiona Killen, Christine O'Neill, and Sandy Hastie on the bids they led."