Sheriff expresses anger over 'deplorable' FAI wait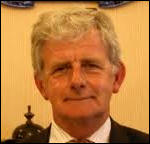 A sheriff has expressed anger over the "deplorable" seven year wait for a fatal accident inquiry into a North Sea helicopter disaster.
Four offshore workers were killed when a Super Puma helicopter crashed on its approach to Sumburgh airport in Shetland in August 2013.
A preliminary hearing was held yesterday in Aberdeen before the FAI, which takes place in the coming months.
Sheriff Principal Derek Pyle, who presided over the hearing, condemned the Crown Office over the severe delays.
Sheriff Pyle said: "Seven years is too long, especially when you already have a full and detailed accident report, which arrived in 2016.
"This has the potential to affect witness statements, and families have been left wondering at what point all their grief and dismay will have to be revisited.
"This taking seven years is something to be deplored."
He added that he hoped the Crown would "be thoughtful about what could be learned from the delay".
Writing for Scottish Legal News last year, Lisa Gregory took a look at the issues surrounding this and other FAIs.