Scotland's prison overcrowding problem grows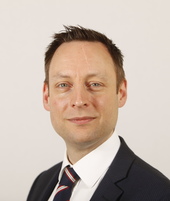 Scotland's jail population is set to reach a record high of 8,500 this summer, The Times reports.
There has been an eight per cent increase in the prison population to 8,200 in the past year, with overcrowding a widespread problem.
HMP Barlinnie in Glasgow is operating at 140 per cent capacity with more than 1,400 inmates. It should only house 1,019, meaning that most prisoners are sharing cells.
One officer at the prison said: "Generally prisoner-staff relations have been OK in recent years, but the place is absolutely rammed and you can feel the tension rising. It wouldn't take much to spark a major incident.
"Most prisoners know the score and settle into a routine, but one of the things they do need is enough space, and we're at our limits."
When the population reaches 8,500 in the summer it will be an increase of 40 per cent in two decades.
Tom Fox, head of corporate affairs for the SPS, said: "The number of prisoners has recently passed 8,200, the growth has been exceptionally rapid and shows no sign of slowing."
Liam Kerr, the Scottish Conservative justice spokesman, said: "It shouldn't be hard for the SNP government to ensure there are enough prison spaces to meet demand but instead it will use these figures to argue for the emptying of Scotland's jails. That will jeopardise public safety and make dangerous criminals even less fearful of Scotland's soft-touch justice system."
Daniel Johnson, Scottish Labour's justice spokesman, commented: "We shouldn't have Victorian-era prisons with overcrowded cells in 2019, this will only add to tensions in the prisons, which is bad for staff and prisoners."
A Scottish government spokesman said: "Scotland locks up a greater proportion of its people than any other nation in western Europe. We continue to strengthen the provision of alternatives to custody, both to tackle the high remand population and to ensure community sentences can support rehabilitation and reduce reoffending to help keep crime down and communities safe."