Scotland makes international pledge to help deliver Paris Agreement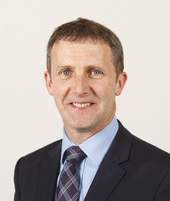 One hundred days ahead of COP26 in Glasgow, the Scottish government has set out how it will help meet the global goals of the Paris Agreement on climate change.
The indicative Nationally Determined Contribution (NDC) published today outlines Scotland's contribution to preventing warming of more than 1.5 degrees.
Scotland is understood to be the first government that is not a formal party to the Paris Agreement to publish an indicative NDC.
The indicative NDC reflects Scotland's framework of statutory emissions reduction targets, in particular its 2030 target to reduce emissions of all major greenhouse gases by at least 75 per cent.
Transport Secretary Michael Matheson said: "With COP26 coming to Glasgow, Scotland has a unique opportunity to show leadership on climate action on the international stage. I'm proud to publish this pledge, setting out how Scotland is contributing to the global aims of the Paris Agreement. By highlighting our own action, we hope to inspire others to raise their ambition.
"COP26 represents the world's best chance – and possibly one of our last chances – to limit global warming to 1.5 degrees. We are working hard with our delivery partners to make sure the event is safe and secure and to create a platform for agreeing decisive climate action."