Sarah Trainer and Cat MacQueen join Arnot Manderson Advocates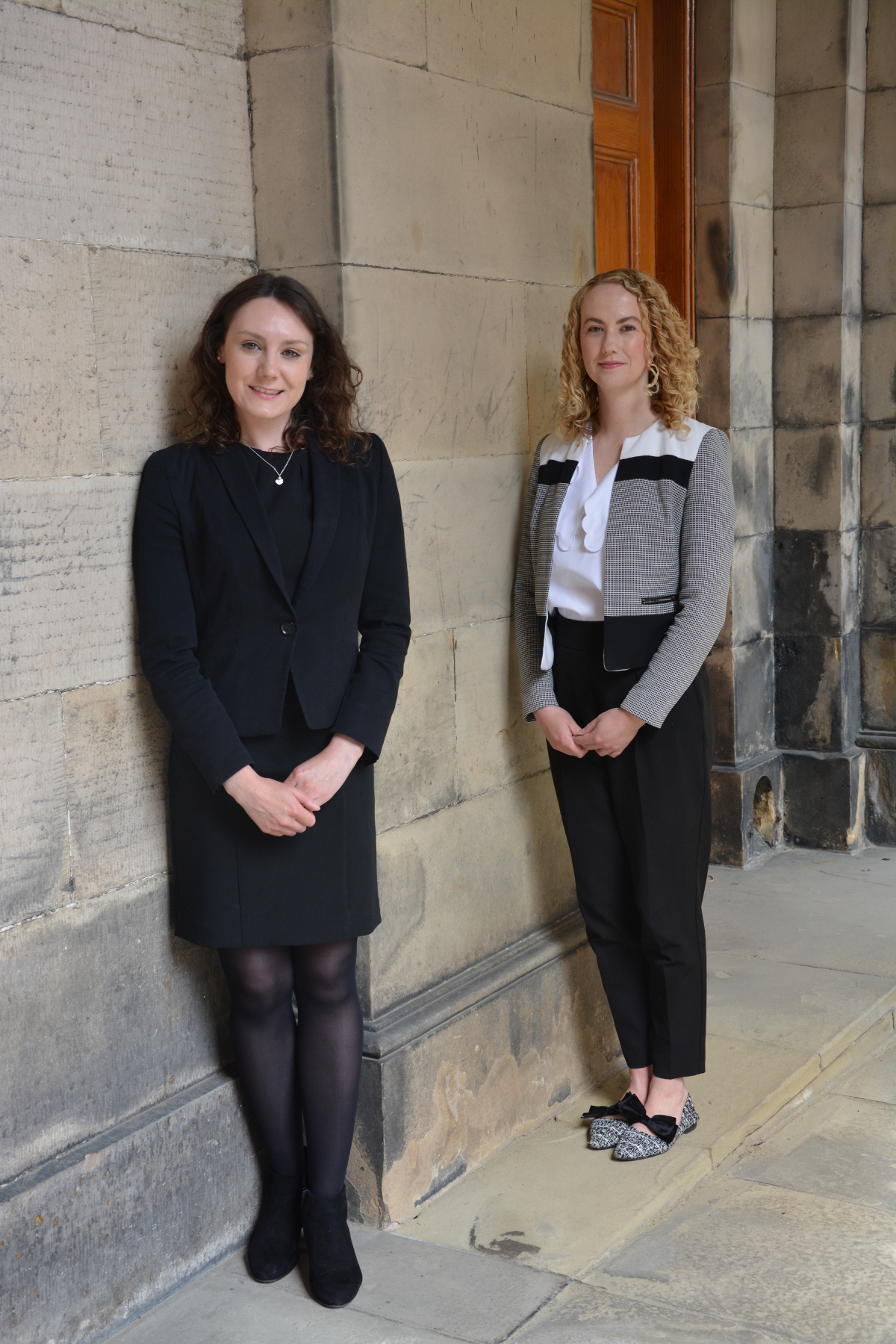 Arnot Manderson Advocates has welcomed Sarah Trainer and Cat MacQueen to the stable following their admission to the Faculty of Advocates in a historic but socially distanced calling ceremony held in Parliament House earlier today.
Ms Trainer arrives as a specialist in family law, child law and criminal law. She is a regular writer for Greens Family Law Bulletin and will bolster the highly regarded Arnot Manderson Family Law Group.
Prior to calling, she gained six years of experience in all aspects of family and criminal court work. As a solicitor, she has conducted many cases in the Sheriff Court involving permanence and adoption, referral proceedings and children's hearing appeals.
She also has particular experience in financial provision, divorce, cohabitation, residence and contact. She acted as instructing solicitor for an interested party in judicial review proceedings which were ultimately appealed to the Supreme Court. She has instructed counsel in numerous high court trials and has been involved in the preparation of complex and long-running criminal proceedings.
Ms MacQueen calls to the bar as the Lord Reid Scholar. Before calling, she was a procurator fiscal depute with the Crown Office and Procurator Fiscal Service, having completed her traineeship there. She has prosecuted a wide variety of criminal cases and has considerable experience in handling complex cases and in leading evidence from child and vulnerable witnesses.
Whilst at the Crown Office, she worked on the civil actions brought by individuals who were prosecuted following the acquisition and administration of Rangers Football Club. During her devilling, she was involved in a range of criminal appeals and fatal accident inquiries. She also gained experience in the areas of public law, personal injury, and clinical negligence.
Andrew Sutherland, practice manager at Arnot Manderson Advocates, said: "We are delighted to welcome Sarah and Cat to the Stable today. With these new Counsel in our ranks we continue to boast an enviably strong presence at the junior end of the bar.
"Our new members both have invaluable experience in Scotland's highest courts and beyond and the range of work they undertake makes them a perfect fit for our stable.
"Their excellent recent contributions to our Better the Devil You Know Seminar series perfectly demonstrate why a wide range of Solicitors and their clients stand to benefit from their availability. Both additions will certainly enhance our reputation as the largest full service stable at the Scottish Bar and we wish them all the best for long and successful careers."