Review: The godfather of sports law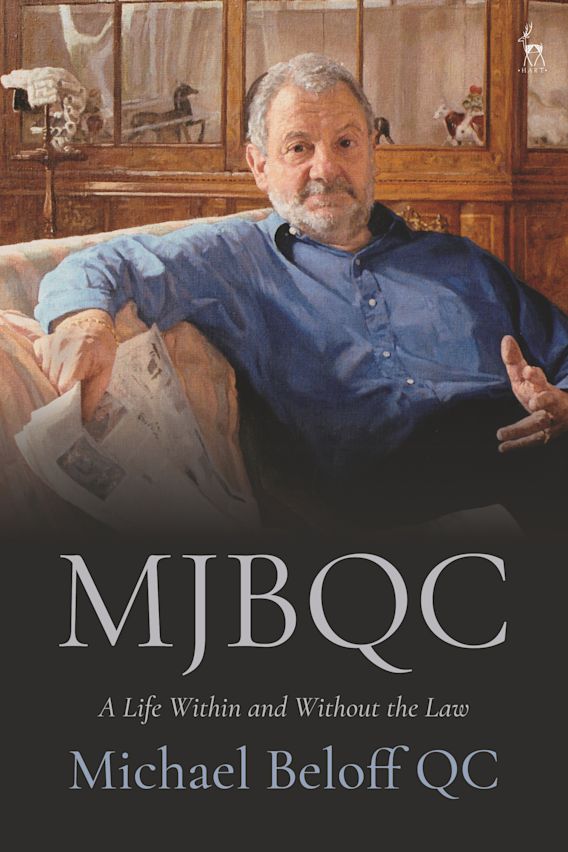 Robert Shiels reviews the autobiography of distinguished KC Michael Beloff.
Michael Beloff KC has had a very varied career as a barrister in practice, arbitrator, and judge. His career followed an education as scholar at the Dragon School in Oxford, then Eton (a King's Scholar and Captain of the School) and Magdalen College, Oxford.
He took a first in history and was President of the Union. He was called to the English Bar in 1967 and took silk in 1981. All that led to the offices of President of Trinity, one of the most famous of the historic Oxford Colleges and Treasurer of Gray's, one of the four mediaeval Inns of Court.
Mr Beloff adopted the sobriquet 'MJBQC' in the interest of brevity and before the birth of the email. Presumably he is now MJBKC. This attractively-produced hardback is a personal memoir with many photographs, and it is not the tale of an outsider.
It is difficult to know if this book is simply at times a conversational and cheerful autobiography, which it is, a study of the workings of the English legal profession in London in recent decades, or a sociological study of the English legal class; on reflection, perhaps it's all three.
There is more than a hint of self-deprecation in the narrative, and that can be asserted not least because the vast array of courts and tribunals across the world that Mr Beloff has appeared on or before imply a real ability to deal with major legal issues in important public and other controversies.
In that regard, and familiarly called 'the godfather of sports law', Mr Beloff has had, both as counsel and panellist, involvement in some of the major sporting scandals of the age, and gives special insights into the areas where sport and law mingle – doping, corruption, match fixing and transgender participation.
While the book may be seen as a narrative of its time, there is a chapter on the art of advocacy in its forensic context (as with the many anecdotes throughout) so that the distilled wisdom presented lightly will be of interest and assistance to those aspiring to court or tribunal work.
The book MJBQC is likely to be around for a long time as one of the most notable and thorough memoirs of what a barrister did to earn a living at the law, in London and abroad, and how with an enviable start, and later much hard work, he was able to do it.
MJBQC: A Life Within and Without the Law by Michael Beloff. Published by Hart Publishing, 344 pp.