Review: Solicitors to Scotland — the Anderson Strathern story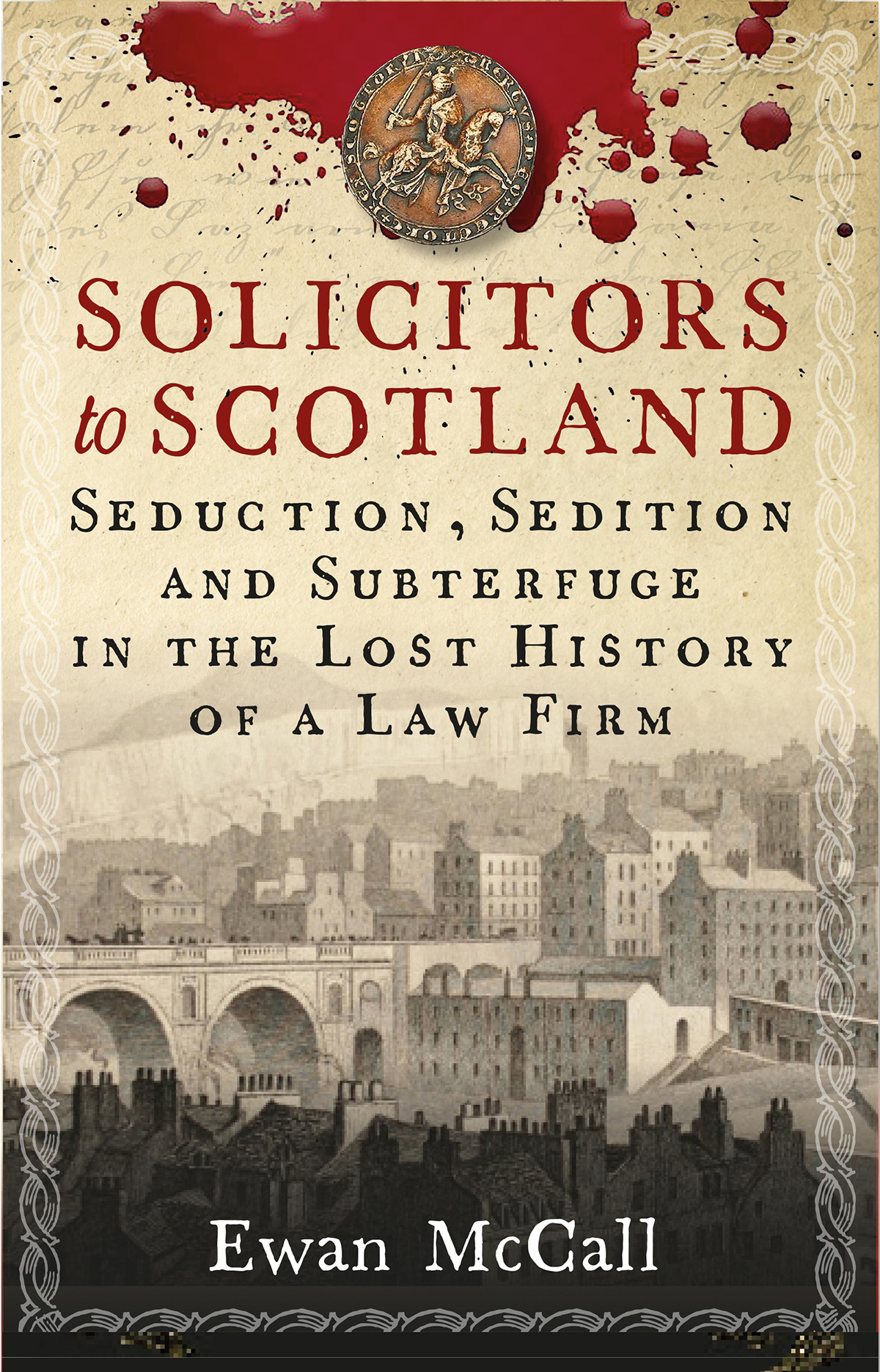 In Solicitors to Scotland, author Ewan McCall has succeeded in producing that rarest of publishing phenomena — a company history that is both interesting and readable.
Anderson Strathern, and the dozen or so earlier incarnations that contributed to its development, is the firm in question. The publication of the history was prompted by the discovery of three ancient locked 'Nuremburg' chests that had remained unopened for over a century. Their contents reflect the rich history of a law firm that has been at the heart of Scottish life for centuries.
A useful potted history of the early development of Scots law allows for the introduction of the oldest of the firm's legal records — a copy of a charter granted by Robert the Bruce c. 1323.
The first verifiable lawyer in the lengthy lineage of Anderson Strathern is Cuthbert Miller, a writer and notary who began practising law during the reign of James VI. A later partner, John Davidson, was an active participant in the Enlightenment and friendly with many of the key players and appeared in the celebrated Douglas Cause.
His story is told with a sharp eye for entertaining detail that informs a book in which the author displays a fine sense of humour.
The importance of legal clerks in Victorian times is emphasised with the central role played by John Inglis, an early socialist who scandalised polite company with his atheistic views and reading of Karl Marx.
One of several amusing anecdotes relates to the firm's involvement with the Bible Board of Scotland, with a senior partner acting as clerk to the board. This innocuous sounding appointment saw the firm embroiled in theological turmoil when the Board published a series of 'pocket canons' of the James VI bible with forewords by controversial figures. One described the God of the old testament as "a mad, bloodthirsty and capricious despot"; another wrote that Jesus was "self-assured, pushy and somewhat dislikeable". The Book of Revelation was branded "a guignol of tedium, a portentous horror film".
The books were denounced as blasphemous and boycotted by Christian bookshops while the solicitor who acted for the Board was bombarded with "death threats, curses and apocalyptic omens".
The Anderson Strathern story is one of endurance and constant innovation and adaptation. The firm endured horrible losses of staff in the First World War and lost a promising young partner killed in the Second World War. It went on to embrace new technology and one can imagine the agonising over the purchase, at huge expense, of a computer system in 1984.
So, hats off to Ewan McCall and Anderson Strathern for producing this excellent publication.
Solicitors to Scotland, by Ewan McCall. Published by Birlinn, 198 pp.