Review: Lord Denning: Life, Law and Legacy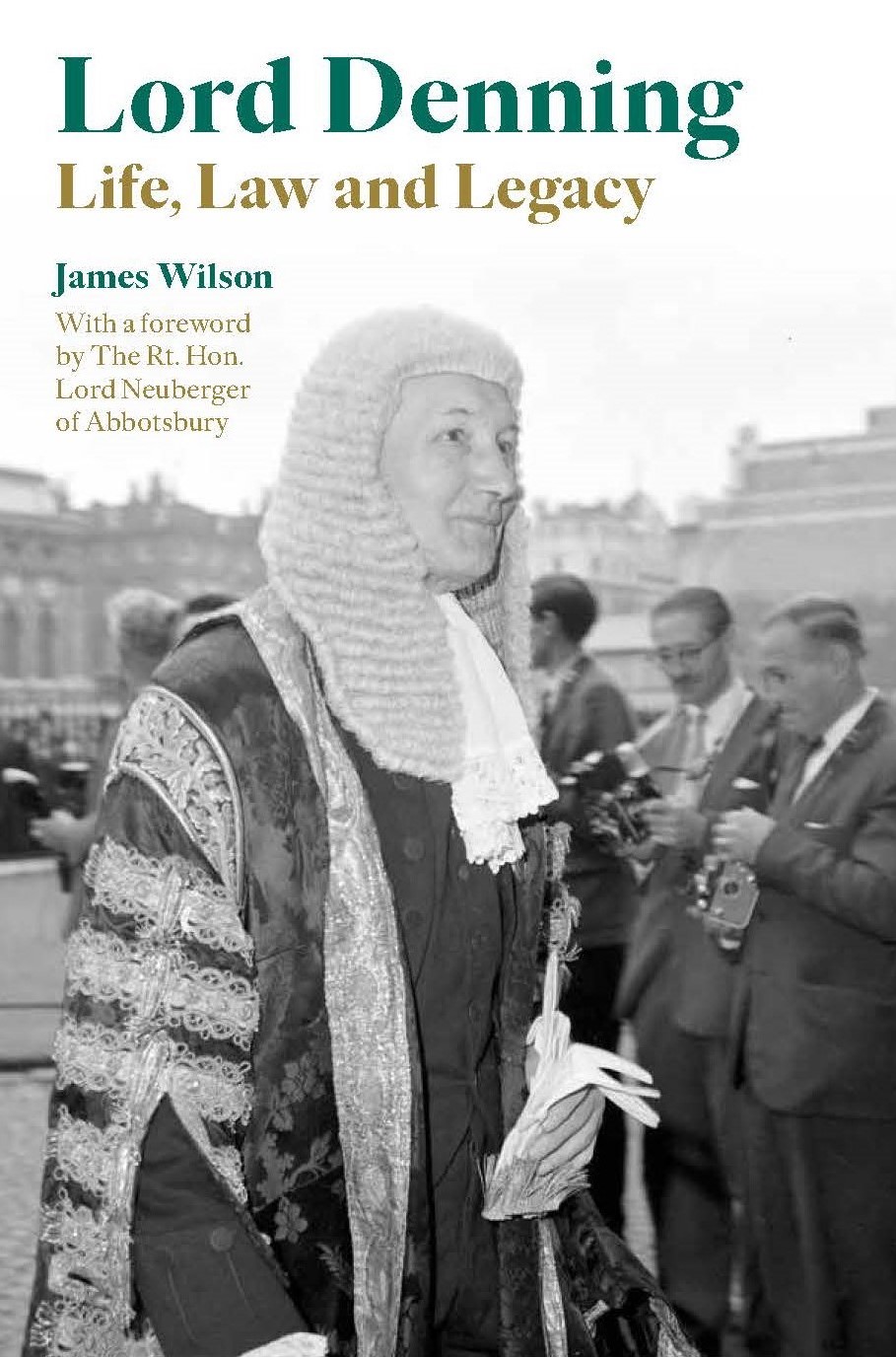 Writing about, or even contemplating, the whole life of someone is a daunting task, particularly if that person had been as busy as Lord Denning. Born into a family of modest means in a small Hampshire town in 1899, he went on to gain two firsts from Oxford and served in the army in the First World War, before becoming a successful barrister and serving almost 40 years as a senior judge, and lived for 100 years.
In the context of England of his time, the achievements of Lord Denning within the judicial hierarchy were remarkable. Later, however, his views on society and justice became very anachronistic as shown by his rigid adherence to the late-Victorian and Edwardian morality of his childhood, and the place of people within society.
Perhaps he was the most famous English judge of the twentieth century but he had his detractors, and supporters who supported his views. It is easy to see on the legal sources why James Wilson was justified in this excellent biography in referring to Lord Denning as "ever the spokesman for passengers on the Clapham omnibus".
As well as the decisions that were reached, the judgments of Lord Denning were legendary for both their style and substance. The style was instantly recognisable, with "almost staccato prose", producing a brevity and clarity that was unrivalled amongst his contemporaries. The substance of the judgements was often less about law and more about achieving justice in each case before him, as Lord Denning looked for the fairest outcome.
The impressive bibliography suggests that this is the sixth book about Lord Denning (and there is also a thesis for a doctorate). Yet, this new book is a triumph of legal writing in providing an introduction for law students as to the workings of the law. It also presents thematically, for lawyers and the interested public, the various decisions of Lord Denning on a wide variety of subject-matter to show the manner in which existing precedent was manipulated and how that became controversial, and publicly so, with other judges.
Despite many controversies, Lord Denning led an extraordinary life, this study does not avoid the errors or failings of the judge, but does not overly state his great attributes. James Wilson presents an impressive array of case law and material set out, the reader is left to decide what the true contribution of Lord Denning was to English law and the duties of judges.
Lord Denning: Life, Law and Legacy by James Wilson