Review: Is Ireland Neutral? The Many Myths of Irish Neutrality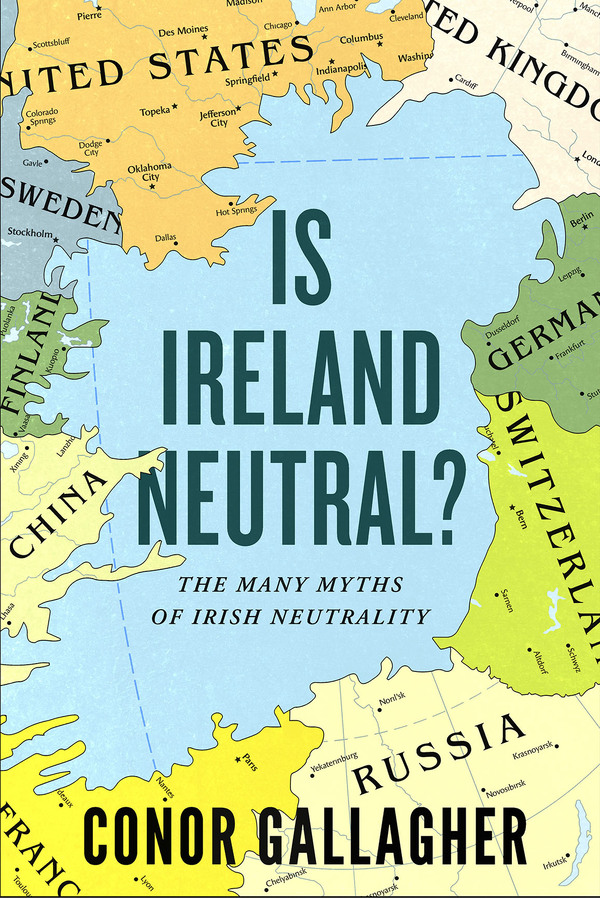 When President Higgins last month made an unprecedented political intervention in defence of Irish neutrality, Conor Gallagher must have been jumping for joy. The Irish Times correspondent's new book – Is Ireland Neutral? The Many Myths of Irish Neutrality – could not have been better timed to inform and influence a long-running national debate that has taken on acute significance in the wake of full-scale war returning to Europe with the Russian invasion of Ukraine last February.
Beginning by locating the origin of Irish neutrality within struggles for Irish independence from Britain, before going on to show how the concept has been developed and tested over the century-long history of the State, Gallagher draws on a broad range of historical sources and interviews with military and political figures (some on the condition of anonymity) to produce a remarkably detailed record of wide-ranging Irish security policy debates. These debates cover much broader ground than Ireland's relationship with NATO, which has taken centre stage in the media discourse around the recent Consultative Forum on International Security Policy.
Delving into the history of Irish participation in UN peacekeeping operations and its more complicated relationship with EU initiatives, as well as US military co-operation outside of a NATO context, Gallagher points out instances – particularly during the Cold War – where the concept of neutrality has been stretched almost beyond credibility. In places, however, Gallagher's conclusions seem tenuous; at one point, for instance, he argues that Ireland's central role in the international ban on cluster bombs would not have been undermined by NATO membership, a contention now doubtful in the context of their controversial supply by the US to Ukraine.
Gallagher is generally even-handed in his treatment of neutrality, showing a good understanding of both its strongest supporters and opponents, including on the fringes of Irish politics. But while acknowledging in explicit terms that support for NATO membership is a minority position in Ireland, he derides critics concerned with moves towards membership as being distracted by "conspiracy theories". His political conclusions don't always follow directly from the extensive evidence he fluently presents.
Despite this, Gallagher's book remains a perfect entry point for the debate on Irish neutrality and a worthwhile read for those interested in Irish security policy and its interactions with constitutional and international law.
Is Ireland Neutral? The Many Myths of Irish Neutrality by Conor Gallagher. Published by Gill Books, 336 pp.