Review: Free to disagree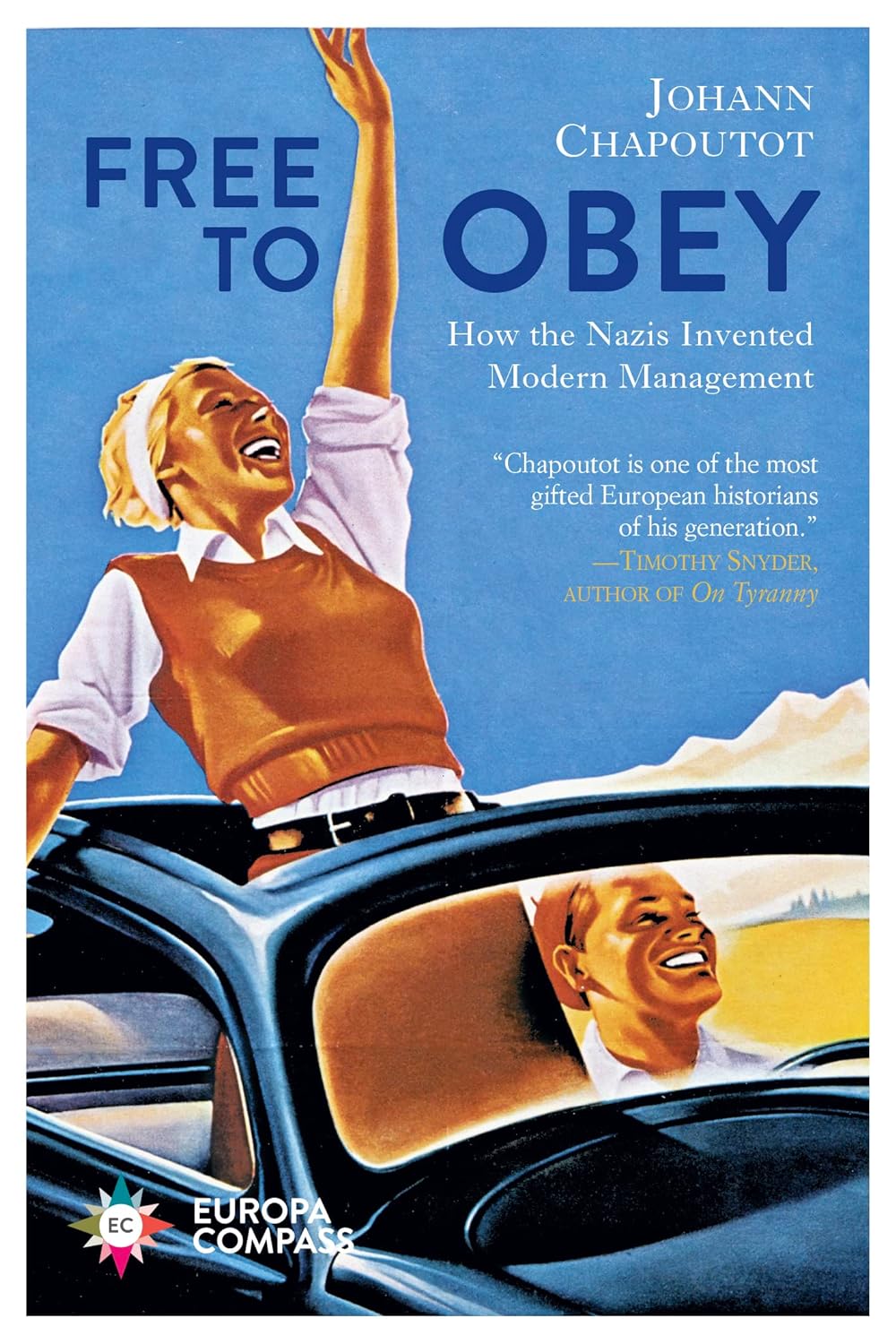 Robert Shiels is sceptical of a proposed link between the Nazis and modern corporate management.
Reinhard Hohn, who was born in 1904 and died in 2000, was a commander of the SS, and said to be one of Nazi Germany's most brilliant legal minds, and an archetype of the fervid technocrats and intellectuals that built the Third Reich.
He went into hiding from 1945 but Hohn managed to survive unscathed the denazification process and re-emerged in the 1950s as the founder and director of a management school in Bad Harzburg, Lower Saxony.
His story of survival with a need to earn a living would not be too different from that of other prominent Nazis, but for the fact that the great majority of Germany's postwar business leaders (more than 600,000 executives from 2,600 companies) were educated at his school.
Johann Chapoutot, an historian of Nazism, asks in his rather small book if there a profound link between the forms of organisation of Nazism and the prevailing principles and practices of corporate management.
At the core of Hohn's vision was a specific conception of freedom, which had deep roots in German history and which found expression in the role of the manager and the administrator.
In this illiberal tradition, freedom is not just intended exclusively as freedom to act, but also as freedom to obey orders from above, and to carry out one's mission no matter the cost.
The delay between the publication of the French edition and that in English means that there is already substantial critical commentary on the book.
The arguments of Johann Chapoutot amount to two claims: first, not only that Nazism was a "managerial moment", but also that it was "one of the seedbeds of modern management".
On one rather impressively argued view the professor fails to prove either of these hypotheses: that assessment may be read in greater depth here.
It is said that Johann Chapoutot describes a Nazism that is not particularly managerial, and describes a management that is not particularly Nazi.
As to the "managerial moment" claim, Johann Chapoutot focuses on just a handful of SS jurists whose ideas had more to do with military command than modern management, and whose influence on management seems minimal.
Further, the argument of the author relies on a flawed syllogism: an SS jurist becomes an influential management instructor in post-war Germany; some elements of his managerial theory were already present in his pre-1945 writings; therefore, management is tied to Nazism.
In attempting to tackle a vast question, Johann Chapoutot offers a history that is said, by one critic, to be "riddled with blind spots, partial, and sometimes even tendentious".
In short, the central idea in this very small book of 118 pages is interesting, but at the very least the essence of the matter does seem to have been overworked.
Free to Obey: How the Nazis Invented Modern Management by Johann Chapoutot (translated by Steven Rendall). Published by Europa Compass, 128pp.