Review: An Uncommon Lawyer: Rt Hon Lord Woolf, CH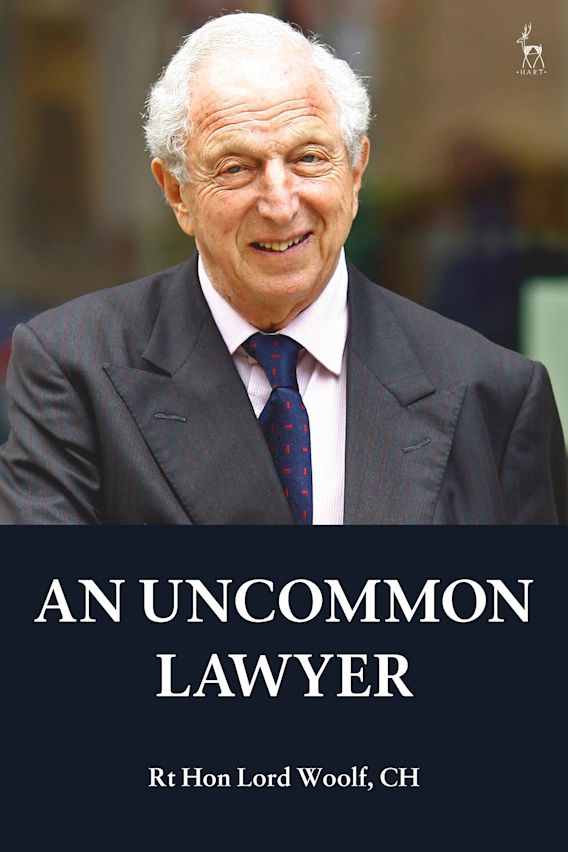 Previous generations of law students were advised to read the autobiographies of retired judges and that was certainly the case with that of Lord Wheatley One Man's Judgement: an autobiography (1987). There was thought generally then to be much to be learnt about the central workings of the legal system and lawyers from the lifting of some sort of judicial veil.
What was an unusual event in the past is not so now and other memoirs are available, such as Lord Brand's An Advocate's Tale (1996). The literature on judicial memoirs now includes those of Lord Woolf, sometime lord chief justice of England and Wales, in which he recounts his remarkable career and some of the most important lines of development in English law, and policy, over the last half century.
The family had moved north from Newcastle and become involved in a house building business. The surprise at the outset of this tale is that Harry Woolf, as he then was, appeared initially at schools in Glasgow, and later at Fettes in Edinburgh (1946-1951).
A further surprise, following the move of the Woolf family to London, was the choice of University College, London to study law over a place at Cambridge. A few words comparing and contrasting the nature of a law education between these options is provided but might have been developed further, given all that Lord Woolf achieved by not following what seems to have been the conventional route.
The description of the practice of a barrister (1956-1979) and Treasury devil (junior counsel) are illuminating as to the reality of legal business, in the latter role he often appeared in two or three courts in the same day. Lord Woolf's experience of courts martial during military national service might have been developed further as it did seem to assist him when he started at the bar itself.
The recollections of the move from practice at the bar into a judicial career and the many roles taken thereafter are also of interest, and are narrated as a smoother transition than may have been in fact. As with many historical events, what now appears to have been inevitable may not have been that at the time.
Relentlessly polite and restrained, there are clear constitutional points being set out for posterity: it is not to be forgotten that a prime minister, with a legal qualification, decided to abolish the office of lord chancellor and transfer political responsibility for the justice system to the home secretary without consultation with those affected (including Lord Woolf as lord chief justice), and nor is the belief by the prime minister that legislation for his grand plan was unnecessary.
Considering the ebb and flow of changes over a lengthy domestic and international judicial career, Lord Woolf identifies those alterations he welcomes, but also expresses regret on what has been lost in legal practice. Doubtless everyone can recall better times but Lord Woolf's remarkable experience supports such views.
An Uncommon Lawyer: Rt Hon Lord Woolf, CH