Report on reform of legal services regulation in Scotland welcomed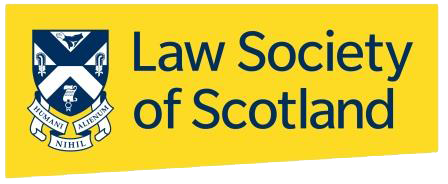 The Law Society of Scotland and Scottish Legal Complaints Commission have welcomed the agreement among responses within a Scottish government report on improving regulatory processes.
The Scottish government has today published its analysis of responses to its recent consultation on reforming the regulation of legal services.
The report, Legal Services Regulation Reform in Scotland: Consultation Analysis, and the published responses, confirm that there is strong consensus from all respondents on reforms to the processes for regulating legal services and that professional bodies should maintain a role in complaint handling.
The Law Society has backed reforms to the way legal services are regulated, but has cautioned against the creation of new regulatory bodies as unnecessary and expensive.
Law Society president, Murray Etherington, said: "The report shows widespread support for the reforms suggested by the Law Society of Scotland such as introducing entity regulation, retaining a role for professional bodies in the complaints system and recognising the important role of the Lord President and Court of Session in safeguarding the independence of the regulation of the legal profession.
"The regulatory system needs to change because of unnecessarily complex processes and outdated procedures from 40-year old legislation. The system for handling legal complaints in particular is cumbersome, complex, and costs too much. Meanwhile, rigid regulatory processes restrict our ability to step in quickly to protect the public interest. The Scottish government should focus on addressing those issues on which there is consensus among all respondents, and introduce changes which could be progressed quickly through the Scottish Parliament.
"We are committed to continuing to work with the Scottish Government and others in the legal services regulation space to modernise the regulatory system and protect the public interest."
The lay convener of the Law Society's independent Regulatory Committee, David Gordon, added: "The Regulatory Committee welcomes the consensus on proposed changes to how the complaints processes could be improved. We are already implementing many of these, where current legislation allows.
"The independent Regulatory Committee includes 50 per cent lay people and we are further strengthening the consumer voice in the regulation of Scottish solicitors by creating a consumer panel. We encourage the Scottish Government to create more permissive legislation which would increase our ability to modernise the regulatory framework."
Scottish Legal Complaints Commission CEO, Neil Stevenson, said: "It's vital that all voices in this debate are heard, so this analysis is welcome. It shows that views continue to be polarised. Legal services users, consumer groups, and a number of organisations working in the sector have highlighted the clear and pressing need for reform to improve legal services regulation. However, many voices within the legal profession continue to believe there is no need for change.

"Since 2016 the SLCC has been setting out a bold vision for the future of legal services regulation. We continue to believe that the current regulatory and complaints framework is in need of fundamental reform to create an agile, future-proof, responsive and proportionate model of regulation. We stand ready to work with government and stakeholders across the sector to make that reform a reality."