Purpose-built Inverness Justice Centre reaches key build milestone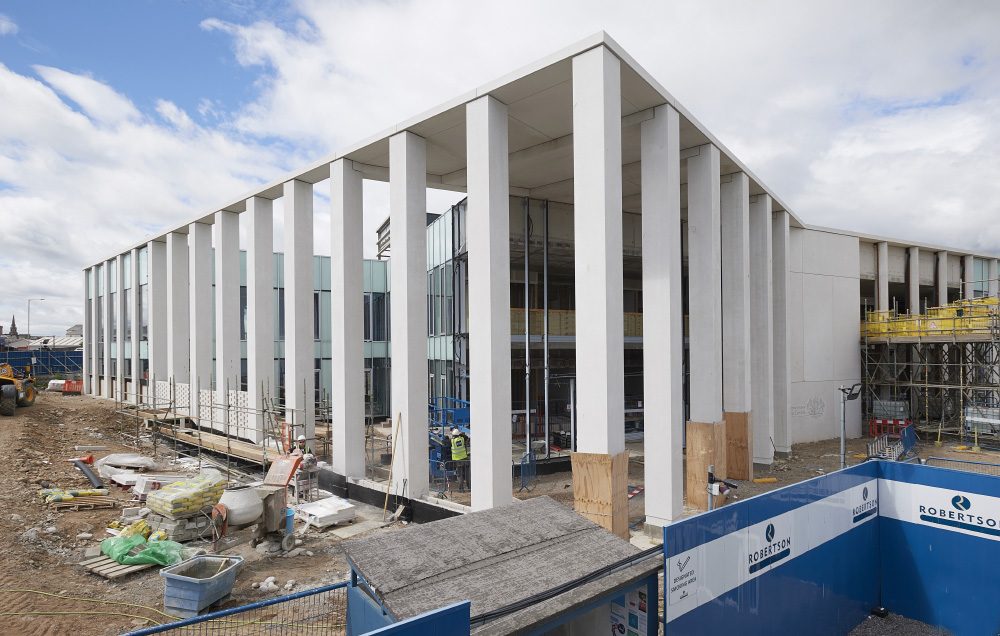 The new Inverness Justice Centre has reached a key milestone as court officials confirmed the building is now wind and watertight.
The emphasis now moves to the internal finishes, which will transform the purpose-built complex into Scotland's first justice centre.
Representatives from the organisations that will be based in the Inverness Justice Centre are working together on how to best join up and share services, while working through the transitional planning to physically move into the centre.
Eric McQueen, chief executive of the Scottish Courts and Tribunals Service, said: "This is another key milestone that keeps us firmly on course to open the new Centre in the Spring of 2020 and means we can focus on designing the best quality services from the justice centre."
The Justice Centre was visited recently by the Lord President, Lord Carloway, the most senior judge in Scotland, who commended the design of the new building.
The Lord President said: "We are designing a model centre which creates new standards and opportunities for the delivery of justice in the Highlands."
Preparations are already underway for the move from Inverness Sheriff Court to the new centre in 2020. At that point the ownership of Inverness Castle will transfer to Highland Council to support their plans to boost tourism.