Prosecutors face unresolved backlog of 14,000 cases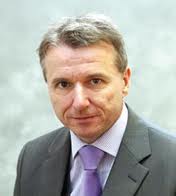 There is a backlog of more than 14,000 unresolved criminal cases in Scotland's courts, The Sunday Post reports.
Thousands of police reports given to the Crown Office and Procurator Fiscal Service (COPFS) have not been decided upon, with the number of cases waiting to be "marked" by prosecutors having risen by more than two-thirds over the past four years.
Among the unresolved cases are almost 600 allegations of serious assault and attempted murder as well as 500 of rape and other sexual crimes.
Furthermore, almost 1,800 drug offences remain unresolved in addition to more than 5,550 theft cases and nearly 1,900 allegations of fraud.
Officials said the backlog was higher after holiday periods, usually because of staff absences.
The number of cases waiting to be marked rose from 8,471 at the end of 2014-15 to 14,395 in April 2019, an increase of just under 70 per cent.
Over that same period, the number of police reports COPFS received declined by 29 per cent, from 253,560 to 180,972.
Brian McConnachie QC told the newspaper: "The statistics would appear to suggest there is insufficient staff to mark cases.
"For both complainers and accused it is important that cases are dealt with as quickly as possible. Otherwise there are potential issues with losing evidence or witness recollections fading.
"People who practise in the sheriff court tell me that, what would previously have been pretty serious matters to be dealt with in the sheriff court, are simply no longer prosecuted.
"I would be very surprised if more than half these cases actually proceed to court. They may instead, for example, be subject to fiscal fines."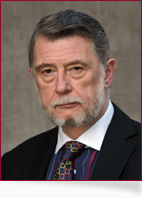 Donald Findlay QC said he was "astonished" at the size of the backlog.
He told The Sunday Post: "Everybody in the law knows that the present government really doesn't care about the criminal justice system.
"We used to pride ourselves on the fact that people didn't have to sit in prison for a month waiting for trial and now it is the norm."
He added: "I don't take a lot of interest in the Scottish government anymore but the series of incompetents who have been so-called justice minister beggars belief."
He said that the government "just doesn't care" because there are "no votes in it".
A spokesman for the Crown Office said: "It is recognised that, while there is a downward trend in the number of prosecution reports received, the nature of our caseload is changing in profile and complexity.
"For clarity, it is not that these cases would remain unmarked in perpetuity and the marking of cases are prioritised."
He said the prioritised cases include those where an accused is in custody and where the accused had given the police an undertaking to attend court on a particular date.
He added: "These are invariably the most serious cases and a large proportion of the remaining casework involves direct measures and less serious cases for which the accused has not yet been given a date to appear.
"This casework is then managed to ensure appropriate time bars are met.
"A proportion of the casework also involves instances where the reporting agency has been asked to carry out further inquiries to ensure the correct decisions are taken."