Promotions hat-trick at Lindsays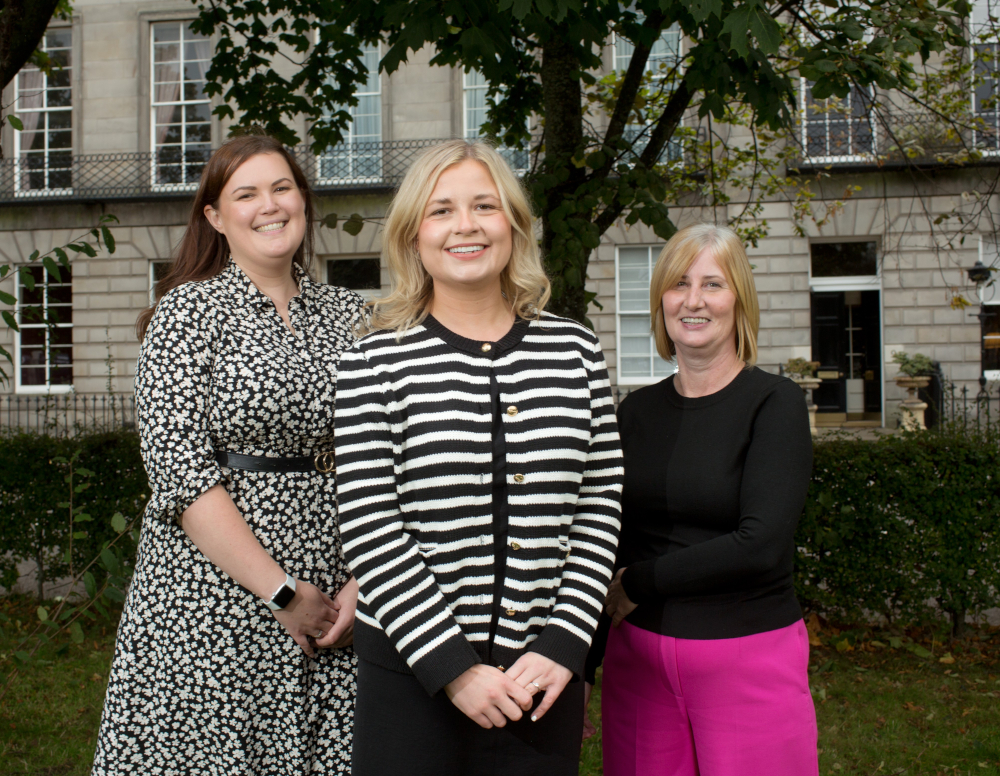 Lindsays is further investing in its future with another series of promotions.
The promotions have been made in the private client team.
Kirsty Preston makes the step up to senior associate at Seabraes in Dundee. She joined the firm as a senior solicitor in June 2018.
At Caledonian Exchange in Edinburgh, Harriet Waters has been promoted to associate, having begun her Lindsays career as a solicitor in September 2019.
Gillian Smillie, meanwhile, has become a senior paralegal based at Queen Street, Glasgow. She had been a paralegal with the firm for the past six years.
Their appointments take the total number of promotions made across all Lindsays departments throughout this year to nine - on top of 24 external appointments in client-facing roles, including that of new Glasgow-based Corporate Partner Nicholas Howie last month.
They come just four months after the firm completed its biggest merger to date – with Miller Hendry – which saw almost 50 partners and staff from offices in Perth, Crieff and Dundee joining its fold.
Managing partner Alasdair Cummings said: "Our people are Lindsays' key asset. We pride ourselves on not only encouraging new talent to come to us, but the opportunities we then provide for career advancement – investing in their future and ours.
"Kirsty, Harriet and Gillian's promotions are very well deserved – testament to their hard work and the high standards of service our firm strives to provide for people and businesses. Congratulations to each of them."