New appointments at Lindsays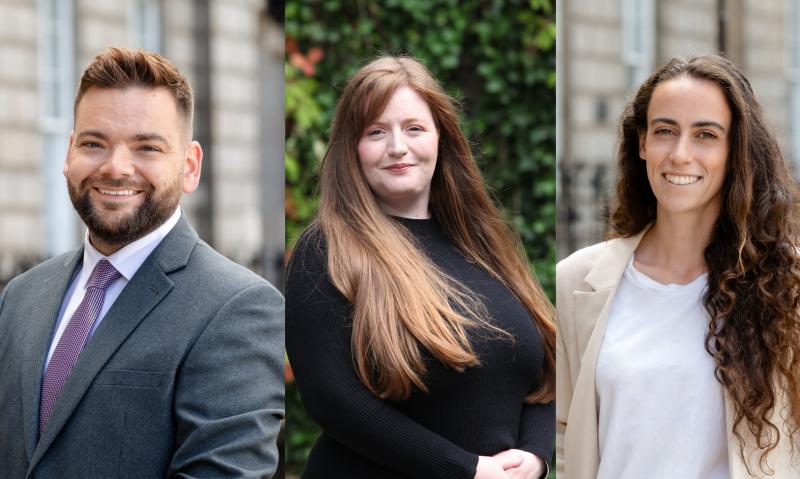 Lindsays has welcomed Jordan Hay as senior solicitor in the firm's private client team in Edinburgh as well as solicitors Gemma-Grace Johnstone and Maddie Miller, who have joined the commercial property teams in Dundee and Edinburgh respectively.
Mr Hay has experience in providing advice to individuals and families on all aspects of private client work including the drafting of wills and powers of attorney, the administration of estates, succession and tax planning and the creation and administration of trusts.
Grant Johnston, partner and head of private client services, said: "Jordan is an experienced lawyer and we are delighted to welcome him to our team to further enhance the excellent service tour individuals and family business clients, whatever their legal needs may be."
Ms Miller has previously assisted clients with commercial leases and property management as well as sales purchases and servitudes while Ms Grace Johnstone has worked on a variety of commercial transactions.
Derek Nash, partner and head of the commercial property team, said: "It's good to be able to welcome Gemma and Maddie to our teams in Dundee and Edinburgh as we continue to see increasing demand for our services in this area. We are pleased that they have joined our growing team and look forward to working with them to continue providing first-rate service to our clients."