Peter Ward: Brexit and renewables – what lies ahead?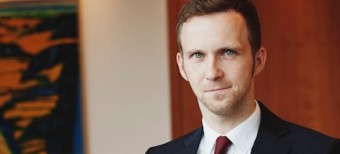 Peter Ward looks at what's in store for the renewables sector after Brexit.
Much has been written about the potential impact of Brexit on the UK's renewable energy sector. Common themes that have emerged are loss of investor confidence, concerns over energy security and delays in much needed investment into the UK's energy infrastructure.
The publication by the UK government in November 2018 of its 'no-deal' Brexit papers sought to provide some clarity to the energy sector on issues such as generating low-carbon electricity and the implications for trading electricity and gas, but despite this the common themes highlighted above continue to persist as we approach 29 March 2019.
'No-Deal' Brexit papers
The key points from the UK government's advice papers on generating low-carbon electricity if there's no Brexit deal confirmed that:
Guarantees of Origin (GOs) of electricity produced from high-efficiency cogeneration / Renewable Energy Guarantees of Origin (REGOs) will continue to be recognised by the UK government for GOs and REGOs issued in both Northern Ireland and EU countries - however GOs and REGOs issued in the UK will no longer be recognised in the EU. The effect being that existing contracts with EU countries' electricity suppliers or traders may potentially be compromised if the contract terms require a further transfer of a GO or a REGO recognised by the EU.
EU energy law will no longer apply to the UK and the UK's electricity markets will be decoupled from the Internal Energy Market (IEM), meaning that cross-border flows of electricity will no longer be governed by EU legislation. The impact of this, in a no-deal scenario, will require new market access arrangements to be developed between the UK and the EU, setting the terms and conditions for trade.
To an extent, a number of key existing regulations will be maintained by the UK (e.g. the EU's Regulation on Energy Market Integrity and Transparency (REMIT) in order to avoid disruption to cross-border trade and within the EU energy markets), but market participants are being advised to register with an EU regulatory authority for the purposes of market monitoring.
Impact on the Single Electricity Market in Ireland
To account for such changes, it is also likely that significant amendments to domestic codes and licences will be required, with such amendments being brought forward by UK government, Ofgem and National Grid. In addition to this, EU rules will no longer apply to Northern Ireland. In a no deal scenario, key elements of the Single Electricity Market (SEM) – trading with Great Britain and cross-border governance - will be left without any legal basis, meaning there is a risk that the Northern Ireland market will become separated from that of Ireland.
The UK government are seeking to maintain the SEM, however if an agreement cannot be reached, the Northern Ireland Utility Regulator and SONI, the Northern Ireland Transmission System Operator, will need to mitigate such risks. By using existing, energy-related legal powers, the government is hoping to maintain market operation, although additional powers to preserve security of supply may also be necessary.
Subsidies and investor certainty
Despite these immediate challenges, there has been some comfort and certainty provided to investors and developers with announcements that the current subsidy regimes will continue to apply to UK renewable energy generation, together with confirmation on future CfD allocation rounds and the proposed leasing rounds for future offshore wind projects - all of which will occur after Brexit irrespective of whether there is an agreed deal or not.
It should also be remembered that the UK's energy policy has always been made in London, not Brussels, and EU energy policy has been shaped by the UK's policy to a large extent. For example, the UK's incentives regimes for renewables (RO, FIT, CfD) have not been the product of EU legislation – these were of the UK government's creation, although EU state aid rules do have a degree of influence.
In general terms and not specific to a no-deal Brexit, certainty is something that has been sadly lacking for some time within the context of the UK's renewables industry, and Brexit, coupled with the ongoing potential for a second Scottish independence referendum, only serves to extend and intensify the uncertainty.
One immediate impact of Brexit will be the effect of unstable financial markets which could very well alter the revenue landscape fundamentally for future projects. For example, losing access to the IEM, will potentially add difficulty and uncertainty to those looking to make significant investment decisions, of the type required to develop offshore wind projects in UK waters, in the UK energy sector.
This instability in the markets has the potential to damage the significant investment needed to create our cleaner environment. It is well understood that investors require a stable investment horizon, and one could foresee a scenario where risk and returns profiles shift resulting in increased funding costs - any weakening of the pound may have an adverse impact on the financial models for projects. This is not to say however that investment will dry up. Indeed, some of the backers of the UK's offshore wind industry have already re-stated their continuing commitment to developing their UK projects, albeit conditioned on future events and there not being a prolonged period of uncertainty.
The way forward
In a continuing world of uncertainty, we do expect investment to continue and new renewables projects will be built, but parts of the industry will likely adopt a 'wait and see' approach and proceed with increased caution until some clarity exists. With Hitachi withdrawing its plans for new nuclear projects in the UK, question marks persisting over the development of Hinkley Point, and a need for investment of £20 billion a year until 2020 to fill the gaps left by ageing, dirty power plants being decommissioned, the industry can ill afford a slow down in bringing on new forms of generation.

Peter Ward is a director at Burness Paull