Our Legal Heritage: A scandalous divorce recalled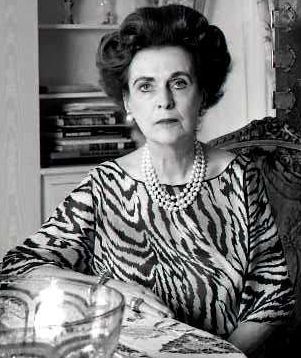 Donald Findlay QC has narrated an audiobook on the divorce case of the Duchess of Argyll – Allan Nicol's Three Strand Pearl Necklace.
The book recounts a tale that scandalised and shocked the country in 1963.
The Duchess was the third wife of Ian Campbell, the 11th Duke of Argyll, whose family owned Inveraray Castle in Argyll. In 1951, she and the Duke married but their union fell apart after he found photos of her engaging in sexual acts with other men.
The Duchess was reputed to have slept with more than 80 men, among them two ministers and three members of the royal family.
In one photo, a naked man was visible only from the neck down, while the Duchess is pictured clad only in her pearls.
By the early mid-1950s, her lovers included Maurice Chevalier, Bob Hope, a number of men in Inveraray and even passing teenage holidaymakers.
Seventeen-year-old Michael Thornton encountered the Duchess in 1958 after wandering into Oban. He was offered a drink and a bath and got more than he bargained for after he stepped into the castle's tub.
David Randall writes in the Independent that "her bedding of men and lads became a fanatical pursuit, its tempo such that if her life at this time had been set to music the only possible soundtrack would have been The Flight of the Bumble Bee."
The Duke and Duchess were living entirely separately by 1959, he having obtained an interdict preventing her from entering the castle.
He had also commenced divorce proceedings. The Duchess counter-petitioned.
Gathering evidence, the Duke found a diary in which his wife used a personal notation to mark the days of her encounters – as well as 13 photos.
These showed her performing fellatio while others showed a man masturbating. It is now believed that the recipient of her goodwill was cabinet minister Duncan Sandys while the other shots depicted actor Douglas Fairbanks.
Matters came to a head on a cold Edinburgh morning in 1963, when the Duchess stepped out from her limousine and strode into the Court of Session to face down her estranged husband.
Lord Wheatley, presiding, delivered his verdict in early May, taking hours to read out the 160-page judgment.
The Duchess, he said, was "a highly sexed woman who has ceased to be satisfied with normal sexual activities and has started to indulge in disgusting sexual activities to gratify a debased sexual appetite".
The divorce was granted.
Photo credit: Allan Warren, CC BY-SA 3.0