Note the date: Faculty Choir carol concert on Friday, 13 December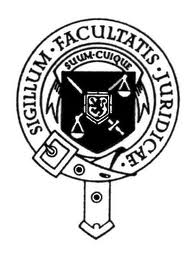 The Faculty of Advocates Choir is in fine voice, and hoping as many people as possible will join it for the traditional charity carol concert.
The Christmas concert has been a mainstay of the choir since it was formed in 1996, and this year's event – on Friday, 13 December, at 6:30pm in St Andrew's and St George's West Church, George Street, Edinburgh - will again be in aid of Edinburgh City Mission, to help its work with the homeless.
Doors will open at 6pm with the Faculty's string quartet welcoming guests, before the choir encourages full audience participation in all the favourite carols.
It is free to get in, and donations will be taken at the end, around 7:40pm, to add to the tens of thousands of pounds which the concert, very much an established part of the Edinburgh festive celebrations, has raised down the years.