Northern Ireland: Mrs Justice Keegan first woman to become top judge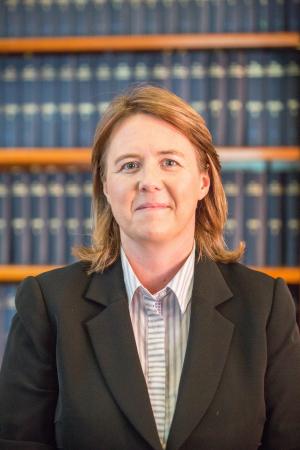 Mrs Justice Siobhan Keegan has been appointed as Lady Chief Justice of Northern Ireland, becoming the first woman ever to hold the highest judicial position in Northern Ireland.
She will be sworn in as successor to the incumbent Lord Chief Justice, Sir Declan Morgan, at the start of September 2021 – less than six years after making history as one of the first two women to be appointed to the High Court, Irish Legal News reports.
Rowan White, president of the Law Society of Northern Ireland, said it was "encouraging to see a female become the head of the judiciary", while Bernard Brady QC, chair of the Bar Council, said it was "a truly historic and well-deserved appointment".
A graduate of Queen's University Belfast (QUB), Mrs Justice Keegan practised as a barrister prior to her appointment to the bench. She was called to the bar in 1994 and become a QC in 2006 at the age of 35.
During her barristerial career, she served as vice-chair of The Bar of Northern Ireland, chair of the Young Bar, chair of the Family Bar Association, chair of the bar's charity committee and was a long-standing member of the Bar's professional conduct committee.
Welcoming her appointment on behalf of the Law Society, Mr White said: "The Law Society is delighted that Mrs Justice Keegan is to become the first female Chief Justice of Northern Ireland.
"As women now make up at least half of the legal profession in Northern Ireland it is encouraging to see a female become the head of the judiciary. The Law Society looks forward to working with Chief Justice Keegan in her new role."
On behalf of the Bar Council, Mr Brady said: "This appointment will hopefully help to inspire other female members of the profession and the Bar Council is committed in various ways to helping others to follow the path she has successfully charted."