Northern Ireland marks opening of the new legal year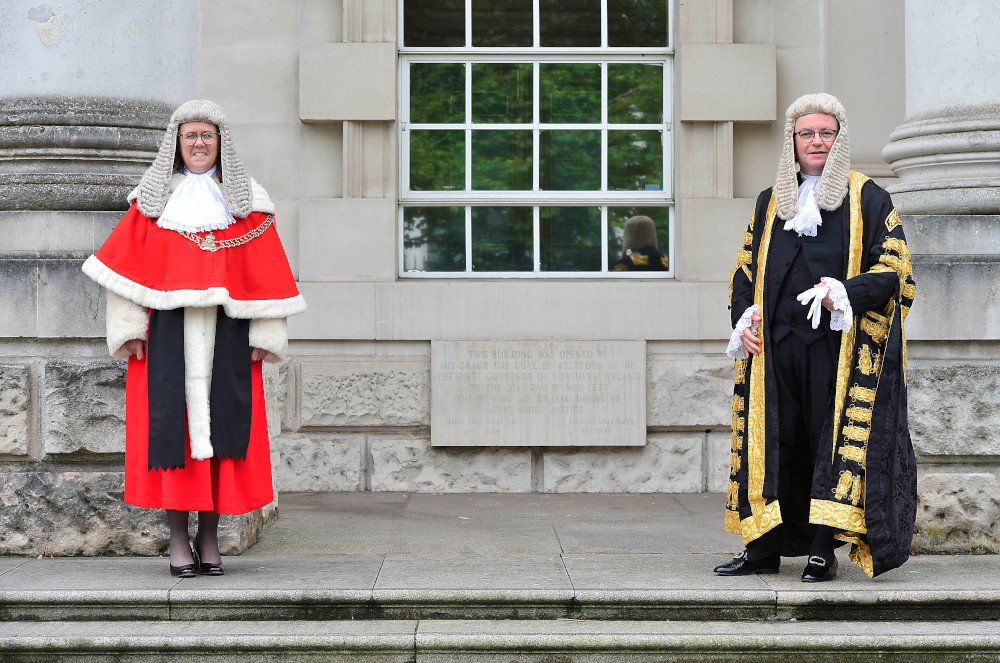 Northern Ireland's first woman chief justice, Dame Siobhan Keegan and the Lord Chancellor, Robert Buckland QC MP, have marked the opening of the new legal year in Northern Ireland.
Dame Siobhan, who was sworn into office last week, paid tribute to her predecessor Sir Declan Morgan as she made her first address at the opening of term.
"Not only has he been an exceptional and insightful judge, who intuitively gets to the heart of the most complex issues, he has also been a distinguished leader," she said.
"His accomplishments and successes as head of the judiciary in Northern Ireland have positively influenced the full breadth of the justice system for the benefit of all who engage with the courts."
Mr Buckland, who made a rare visit to Belfast for the occasion, celebrated the fact that the office of chief justice was now held by a woman.
He said: "Of course, Lady Hale blazed a trail as president of the UK Supreme Court, but this is a poignant moment because it is the first time that a woman has led the judiciary on behalf of any nation within the United Kingdom.
"It has been a long journey – from when the first Chief Justice of Northern Ireland, Sir Denis Henry, was appointed in 1922 to when Sheelagh Murnaghan was the first woman called to the Northern Ireland Bar in 1948 – and I was honoured to attend the Lady Chief Justice's swearing-in ceremony, albeit virtually, last week."
Turning to the future, Dame Siobhan said the Covid-19 backlog in the courts remained an area of "acute concern" and highlighted initiatives to address this.
She noted: "NICTS [Northern Ireland Courts and Tribunals Service] have worked hard to increase our capacity and an additional two courts are to be ready next month. That increase in physical capacity, as well as additional staff in courts and the prosecution service, will provide a foundation to increase the numbers of cases listed and address the backlog."
She said that it is "very likely that hybrid hearings will become more usual practice", though said they would be "just one aspect of a new approach".
"We are a small jurisdiction however and we must therefore develop our approach taking into account the experiences of others," Dame Siobhan added.