Nine new devils receive scholarships from Faculty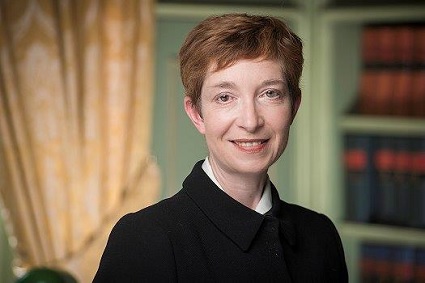 The Faculty of Advocates has awarded nine intrants scholarships to assist them financially when devilling commences next year.
Ruth Crawford QC, treasurer of Faculty, who chairs the Faculty's Scholarship Committee, said: "The Faculty is delighted to be in a position to facilitate access to financial support during devilling. We look forward to welcoming the scholars and all their fellow intrants when they begin their devilling in October."
The four scholarships available are the Lord Reid Scholarship, the Faculty Scholarship, the Lord Hope Scholarships which are provided by the Faculty of Advocates, and the new Scottish Council of Law Reporting Scholarship provided by the SCLR for the first time this year. The Faculty administers the SCLR award on its behalf and looks forward to further collaboration with the SCLR to improve accessibility to the bar.
The Lord Reid Scholarship is awarded in honour of the late Lord Reid of Drem, who bequeathed sums to the Faculty with the intention that they be used for educational scholarships. One Lord Reid Scholarship is usually awarded annually, to the outstanding applicant.
The Lord Hope, Faculty, and SCLR Scholarships have as their aim improving accessibility to the bar. Applicants must demonstrate sufficient ability to merit the award, but greater weighting is given to those in financial need or to those from groups currently under-represented at the Scottish bar.
The size and number of scholarship awards provided by the Faculty are entirely at the discretion of the Faculty of Advocates' Scholarship Committee, after consideration of the number and quality of applicants as well as the funds available in any given year. This year all those who applied were awarded a scholarship. The nine scholarship recipients are part of a group of 28 intrants who start their devilling next year.
Previous scholarship recipients include Cat MacQueen, who was called to the bar last month after completing her devilling.
Ms MacQueen said: "I commenced devilling shortly after completing my traineeship, so I had not had the opportunity to save much money prior to coming to the bar. The scholarship has therefore been fundamental in providing me with financial support whilst devilling.
"I consider that the scholarships provide vital support to those who would otherwise have financial difficulties undertaking the nine months of unpaid devilling which is required to become an advocate."
Sarah Trainer, who was also called to the bar in June, last month, said receiving a scholarship had meant she had avoided getting into debt during her devilling. She said: "As a solicitor, I worked at a small court-based firm and undertook mainly legal aid work. My level of income was not the same as those at larger commercial firms. Although I was able to save a little each month in preparation for devilling, my level of income was not such that I could save a substantial amount."