Natalie Wallace: International Women's Day 2019 is not just a balancing act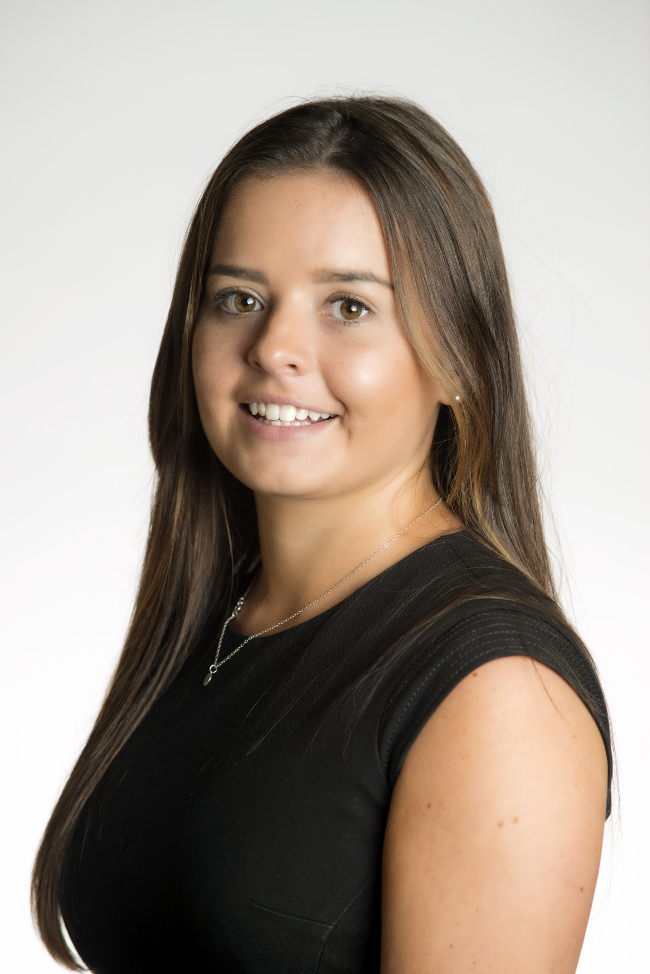 Natalie Wallace, solicitor in the corporate team at Harper Macleod, looks at the theme of IWD2019, #BetterforBalance, and what it means for the legal and corporate world.
The theme for this year's International Women's Day is #BalanceforBetter. Creating a more gender-balanced world is surely something that everyone can get behind. It's a day when we also all take time to recognise the amazing women in our lives, and here at Harper Macleod we are no different.
More than half of the lawyers and two thirds the full team at Harper Macleod are women, and the firm wouldn't be as successful as it is without so many great women in our business.
We wouldn't have our entrepreneurship team within corporate without my fantastic boss, Paula Skinner, who was the first corporate female partner here at HM. She's one of many such figures, with 40 per cent of our departments headed by a female partner or partner equivalent. Having so many teams led and supported by strong women is something that makes me proud to be part of the "HM family". And the fact that 65 per cent of our trainees are women, along with the same proportion of our Senior Associates, gives me confidence that it's a trend which will only get stronger.
Being a woman in a corporate world
At a presentation recently, our friends at Scottish EDGE noted that Harper Macleod's entrepreneurship team is an all-female one and referred to #girlpower. It's a message we are proud to take on and stand by. However, despite this strong message and the efforts of both men and women over the years to bridge the gap, there are still inequalities that exist and that as corporate lawyers working in this space we see up close on a daily basis.
A recent report from the British Business Bank titled "UK VC & Female Founders" highlights these issues. The 60-page report identifies and examines the specific barriers faced by female-led businesses in accessing venture capital (VC). Their key findings outline that for every £1 of VC investment in the UK, all-female founder teams get less than 1p, all-male founder teams get 89p, and mixed-gender teams 10p. Those figures are quite simply astonishing in a world where we have many amazing businesses founded by women.
It's not all doom and gloom as investment in female founders is increasing year on year, but at current rates it will be 2045 before all female teams reach even 10 per cent of all deals.
The disparity is also partly due to female founders having a low representation in VC deals, only five per cent of deals that get to VC firms involve all-female founders, 20 per cent being mixed and the remaining 75 per cent being male only. Given the tech sector boom it's no surprise that software gets the greatest number of VC deals and it's known that women are currently under-represented in this sector. Encouraging women and especially young girls to get involved in tech is one of the best ways we can tackle the gap.
Closing the gap
The positive message to take from this during IWD2019 is that the point of the report was to generate awareness of this issue in order to allow the government to put a plan in place to tackle it and boost our economy. Even though it sometimes seems like we're taking baby steps, we will get there and there is no doubt that we are closing the gap.
There is so much support for female start-ups here in Scotland through organisations such as Investing Women and Highland Business Women. This year, in April, Investing Women are running their AccelerateHER conference with the theme being The Sky's No Longer the Limit. The headline speakers alone demonstrate the influential women we have in business. They include: Jaime Nieto, Head of People for The Spaceship Company; Ana Stewart, Scotland's only female founder to float a fintech company; and Angela Scott, COO and founder of biotech firm TC Biopharm. I'm already counting down the days until I attend the conference to hear them all speak.
Paula Skinner, the partner who heads my team at Harper Macleod, is involved in the BBC Expert Women Scotland networking group that contributes to television, radio and online content. The programme also offers masterclasses with industry professionals, providing key support to women in business.
Serving up a balanced world
Large brands also appear to be paying attention to the power of women. The recent advert from Nike voiced by Serena Williams illustrates that nothing is impossible. In 1967, when Kathrine Switzer became the first woman to run the Boston Marathon race officials attempted to stop her as it was seen as "crazy" for a female to run a marathon. Women were not officially allowed to run the Boston Marathon until 1972.
Flash forward 51 years and in 2018 when Serena, the 23-time Grand Slam title winner (one of which she achieved while pregnant), returned to work after having a baby she was also labelled "crazy" by critics who doubted whether she would be able to perform to the same standards again. She proved those critics wrong and continues to dominate women's tennis. If these amazing women are "crazy", I think many people would want to be "crazy" too.
So today, let's celebrate those talented, brilliant and "crazy" women in our lives. The world now demands, and expects, gender balance and if we can all #BalanceforBetter we will create a better working world for everyone!