MBM's Stuart Hendry gets ready for 24-hour marathon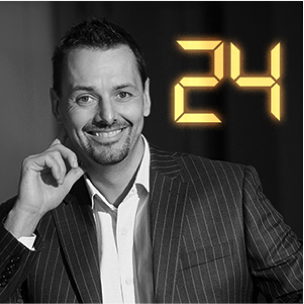 As part of the firm's charitable giving this year, MBM Commercial is raising funds for the Samaritans. The firm has themed its fundraising efforts around 24 hours as the charity's helpline is open 24 hours a day.
Having now reached 100 per cent of the firm's fundraising goal, the firm is pushing on with another challenge. Senior partner Stuart Hendry will be watching 24 episodes of the TV series 24 in a 24-hour period, whilst doing 24 push-ups on the 24th minute of every hour.
"I was feeling rather gung-ho when I came up with idea", said Mr Hendry, "but I am a man of my word, so this weekend I will be ready to go, though I can't promise my fitness levels will match those of Jack Bauer!"
Members of his family will be capturing segments of the event on video, though sadly it will not be live-streamed. The firm plans to post a montage of the challenge to their fundraising page.