Maurice O'Carroll: Immunity from planning enforcement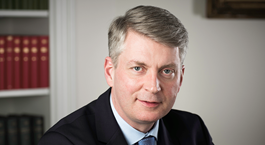 In a new article, Terra Firma's Maurice O'Carroll considers unauthorised development and immunity from planning enforcement.
"Development is unauthorised when it has taken place in the absence of planning permission. A local planning authority (LPA) has the power to issue an Enforcement Notice (EN) where it considers that unauthorised development has occurred. However, it may not do so where such development has become immune. The basis for immunity is provided by section 124 of the Town and Country Planning (Scotland) Act 1997.
"In short, where development consists of unauthorised built development, no enforcement action may be taken after a period of four years of the date when the development was substantially completed. The four-year rule also applies to a material change of use of any building for use as a dwelling house.
"In all other cases, typically an unauthorised change of use, the immunity period is 10 years."