Martin Sinclair becomes president of Society of Advocates in Aberdeen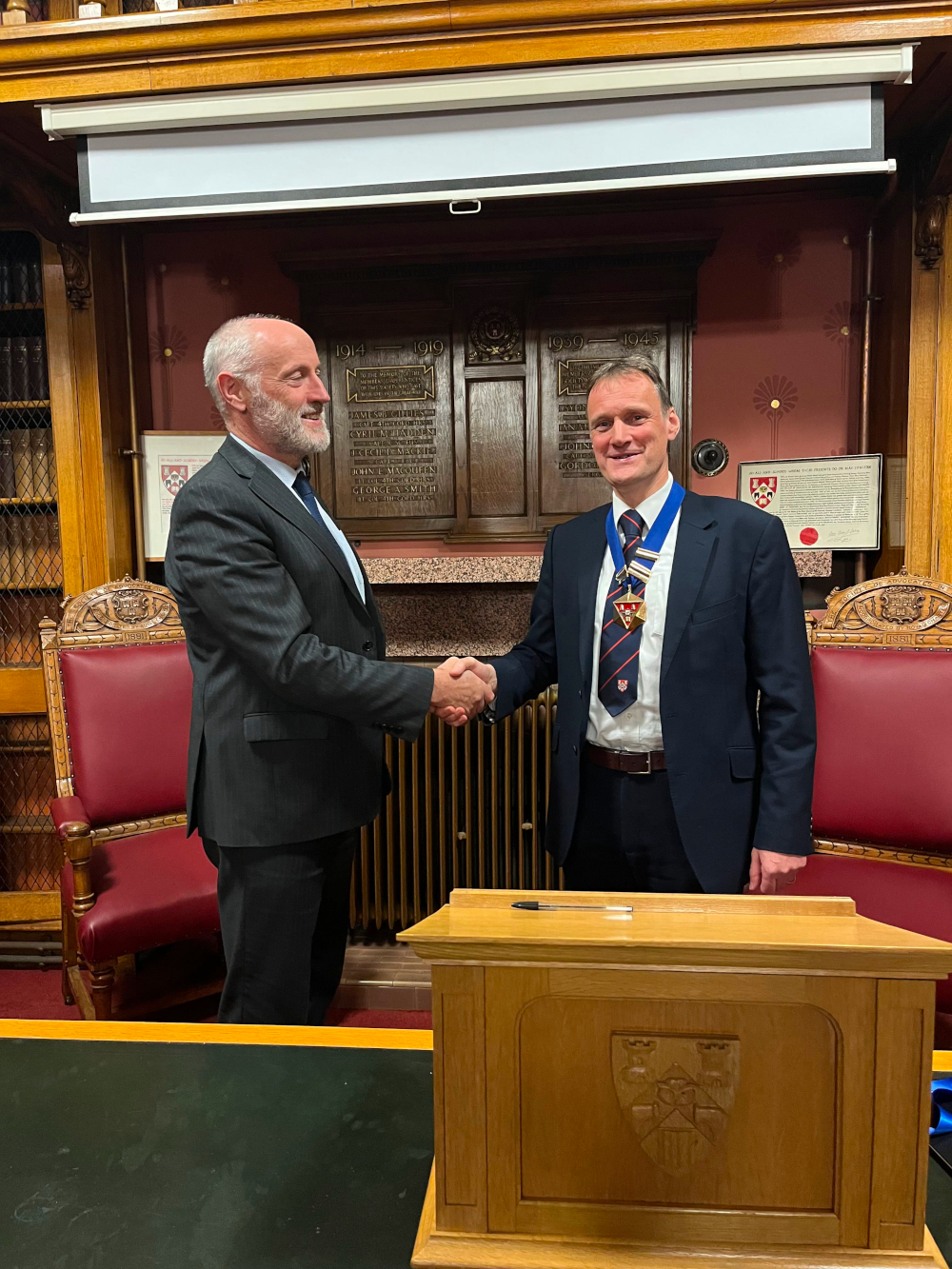 Martin Sinclair, a partner with Mackinnons Solicitors LLP, has been elected as the new president of the Society of Advocates in Aberdeen for the coming year.
Founded by Royal Charter in 1774, the society has played an important role in highlighting Aberdeen on the legal map of Scotland.
In one of his first duties as the president, last week, Mr Sinclair welcomed Law Society of Scotland president and CEO, Murray Etherington and Diane McGiffen, to the Advocates' Library where current issues impacting the profession were discussed.
Mr Sinclair said: "Following in the footsteps of so many distinguished legal names before me, I am both honoured and delighted to accept this role and to serve as the president.
"I undertake to perform my duties to the best of my ability, where I know that I will be ably assisted by my vice presidents, Neil Smith (senior) and Jane MacEachran (junior) alongside a strong management committee.
"There are many challenges affecting both the profession and the country as a whole and collectively, we will look to support our members as fully as possible."
The Society of Advocates in Aberdeen is situated at the Advocates' Hall in Concert Court and is a unique part of the city's heritage and tradition.
Throughout the year, it hosts many important networking, social and CPD events for its members. Working closely with the Scottish Courts and Tribunals Service, it also welcomes reciprocal links with many other legal bodies and associations across Scotland.