Malicious prosecution victim Charles Green awarded £6.3m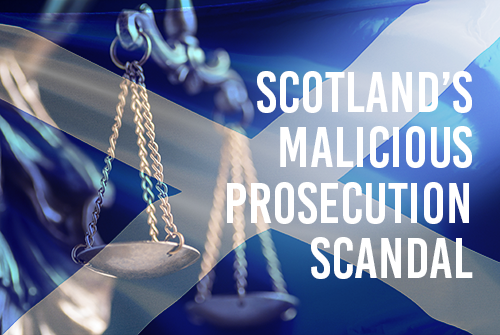 Malicious prosecution victim Charles Green has been awarded £6.3 million in compensation after he was wrongfully prosecuted by the Crown Office.
Mr Green, 68, was one of a group of men arrested over a botched fraud probe into the sale of Rangers.
The case was abandoned and Mr Green was told he had been the victim of a malicious prosecution.
The settlement was made before a case that was due to begin at the Court of Session and is one of several payments agreed by the Crown Office relating to the matter.
Administrators David Whitehouse and Paul Clark settled out of court for a package worth £24m in December last year.
Once all legal proceedings have concluded a judge-led inquiry is to be held into why the Crown Office committed these unprecedented malicious prosecutions.
Mr Green's solicitor, Greg Whyte, of Jones Whyte Law, told BBC Scotland: "He's been through an ordeal over the last six years so he's looking forward to gaining some closure and moving on with his life away from this case.
"I would describe him as a battle weary, he simply wants to move on from this."
Garry Borland QC, for Mr Green, told Lord Tyre in the Outer House that his client could claim yet more money from the Crown Office.
He told the court: "Mr Green was the victim of an egregious wrong at the hands of the prosecuting authorities. It will be for the public inquiry to examine how this malicious prosecution of Mr Green could possibly be allowed to happen."
Scottish Conservative community safety spokesman Russell Findlay MSP said: "It is sickening to see many more millions of pounds being lost from precious public funds.
"But the eye-watering scale of these compensation pay-outs are entirely due to the sustained and serious wrongdoing of the Crown Office who knowingly tried to jail innocent men.
"The malicious prosecution scandal will be a permanent stain on our justice system."
A Scottish government spokesperson said: "As the first minister made clear to parliament as recently as 17 June, the Scottish government supports both parliamentary and wider public accountability when it comes to these cases.
"In February, the parliament passed a motion in support of a judge-led inquiry. The government supports and is committed to that.
"That inquiry can happen only when related legal proceedings are completed. Legal proceedings on the cases remain live, but there will be an inquiry once they have concluded."