Malicious Prosecution Scandal: Victim payouts to exceed £60m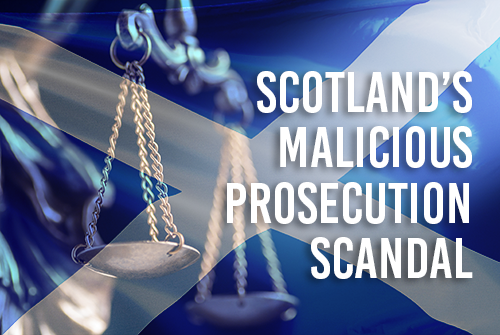 The payouts in the malicious prosecution scandal are set to exceed £60 million.
The Crown Office and Procurator Fiscal Service has allocated £60.5m for cases in connection to people involves in the acquisition and administration of Rangers Football Club.
So far £51.7m has been paid out in compensation and legal costs as of March this year. An additional £8.8m has been put aside for cases which are yet to be finalised.
A report from Audit Scotland report states: "To date, the [Crown Office] has accounted for £60.5m of unplanned costs in connection with these claims against the Lord Advocate. Some cases have been resolved, with sums paid to the pursuers totalling £51.7m to March 2023 with a further £8.8m provided in respect of cases still to be finalised."
A number of people were the victims of a malicious prosecution by the Crown Office, resulting in civil claims being made against prosecutors.
Administrators David Whitehouse and Paul Clark were arrested in 2014, with the Crown Office subsequently dropping charges against them and admitting their prosecutions were "malicious".
Charles Green and Imran Ahmad should also never have been prosecuted. Mr Green received more than £6m in compensation plus legal costs.
Scottish Conservative shadow justice secretary Russell Findlay said: "A fearless and efficient inquiry, chaired by someone from outwith Scotland, must robustly get to the bottom of this malice and incompetence and hold those responsible to account."