Malicious Prosecution Scandal: In 'interests of justice' to disclose evidence to aid criminal case against Crown Office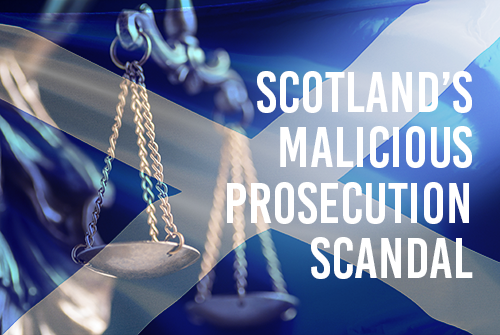 A judge in the Outer House has opened the way for a criminal prosecution against the Crown Office and police over a malicious Rangers fraud probe, saying it is in the interests of justice that evidence in the case is disclosed.
Lord Tyre's decision vindicates David Whitehouse's view that there should be a criminal investigation after admissions were made of "malicious and without probable cause" prosecutions.
Mr Whitehouse found himself embroiled in legal woes in the wake of Craig Whyte's takeover of Rangers in 2011. Fraud and other charges brought against him and his colleague Paul Clark were either dropped or dismissed.
The Lord Advocate's lawyers admitted that prosecutors acted unlawfully in pursuing the men and that their human rights were breached.
A settlement of around £24 million was agreed but Mr Whitehouse has continued to seek the disclosure of documents uncovered in his successful civil case where it was admitted he was the victim of a malicious prosecution.
Lord Tyre has sanctioned the release of the documents saying that to do so was in "the interests of justice".
He added: "As regards use of the documents for the purposes of making a criminal complaint, I accept the pursuer's submission that it is unnecessary for him to specify at this stage which offence he alleges was or may have been committed by any particular person; that is what would require to be investigated by the police."
He said Mr Whitehouse should be able to pursue a criminal complaint "without being hindered by being unable to use material that came to his attention as a result of being produced in the civil proceedings".
As some events occurred in England, the judge said the information should also be disclosed to the Crown Prosecution Service.
The Lord Advocate, James Wolffe QC, has said he will sanction an investigation into any criminality uncovered by Mr Whitehouse.