Malicious Prosecution Scandal: Duff & Phelps sues Lord Advocate for £25m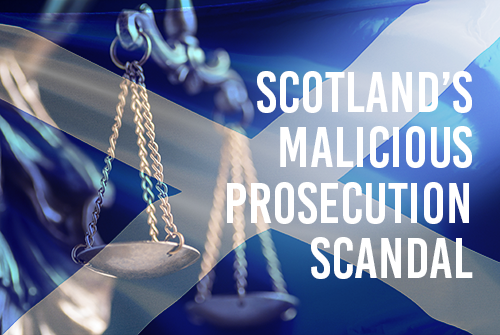 The firm that dealt with the administration of Rangers when it collapsed is suing the Lord Advocate for £25 million over the case that alleged the club was sold fraudulently, The Herald reports.
Duff & Phelps' suit is the latest in the malicious prosecution scandal, the cost of which has now reached £113m and will be shouldered by the taxpayer.
Five of the seven men who were charged over the Rangers fraud cases have been pursuing compensation against either Police Scotland, the Crown Office or both.
One Rangers supporters association source told the newspaper: "It is an unbelievable turn of events. Ten years after the club was placed through so much turmoil without reason with the taxman's huge claim against Rangers falling apart, the result is that the villains appear to be the Crown Office and the police, and instead of the £100m being club debt, the same amount and much more, incredibly, has become the cost to the public purse."
Lord Tyre in the Outer House last month vindicated David Whitehouse's view that there should be a criminal investigation after admissions were made of prosecutions that were "malicious and without probable cause".
Mr Whitehouse found himself embroiled in legal woes in the wake of Craig Whyte's takeover of the club in 2011. Fraud and other charges brought against him and his colleague Paul Clark were either dropped or dismissed.
A settlement of around £24 million was agreed but Mr Whitehouse has continued to seek the disclosure of documents uncovered in his successful civil case where it was admitted he was the victim of a malicious prosecution.
The Lord Advocate, James Wolffe QC, has said he will sanction an investigation into any criminality uncovered by Mr Whitehouse.