Lord Advocate makes every effort to prevent exclusion of Scottish judges from malicious prosecution inquiry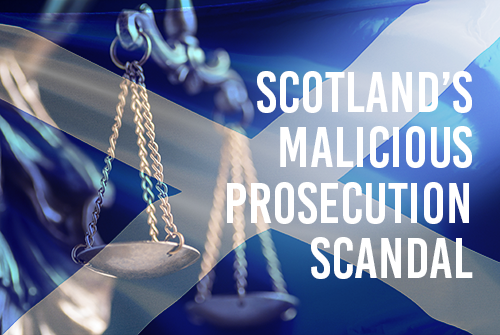 An independent inquiry into the malicious prosecution of two Rangers administrators will be undertaken, though not necessarily by a judge from outside of Scotland.
The Lord Advocate, James Wolffe QC, has agreed that an inquiry should take place, but only after the various cases against him are resolved.
Despite having admitted that David Whitehouse and Paul Clark were maliciously prosecuted, Mr Wolffe dismissed the suggestion that the inquiry should be led by someone from elsewhere in the UK.
He previously confirmed that each man had received £10.5 million as well as legal expenses, costing the public purse £24m.
It is thought that the total could reach £100m.
Scottish Conservative MSP Murdo Fraser said the case was an "unprecedented scandal".
He said that for full confidence to be restored in the Crown Office, a "full, independent, public inquiry" was required, led by a judge who should "not be from the Scottish bench, but from another jurisdiction in the UK".
MSPs, however, agreed an amendment to his motion lodged by the Lord Advocate, which would allow a Scottish judge to lead the inquiry.
Mr Wolffe said: "I entirely agree the judge appointed would have to be demonstrably independent … and it may well be appropriate to appoint a judge from outwith Scotland. However, it would be premature at this time to conclude that when the time comes to establish the inquiry there is no Scottish judge that can satisfy that requirement."