Lindsays events provide insight to McColgan's inspirational success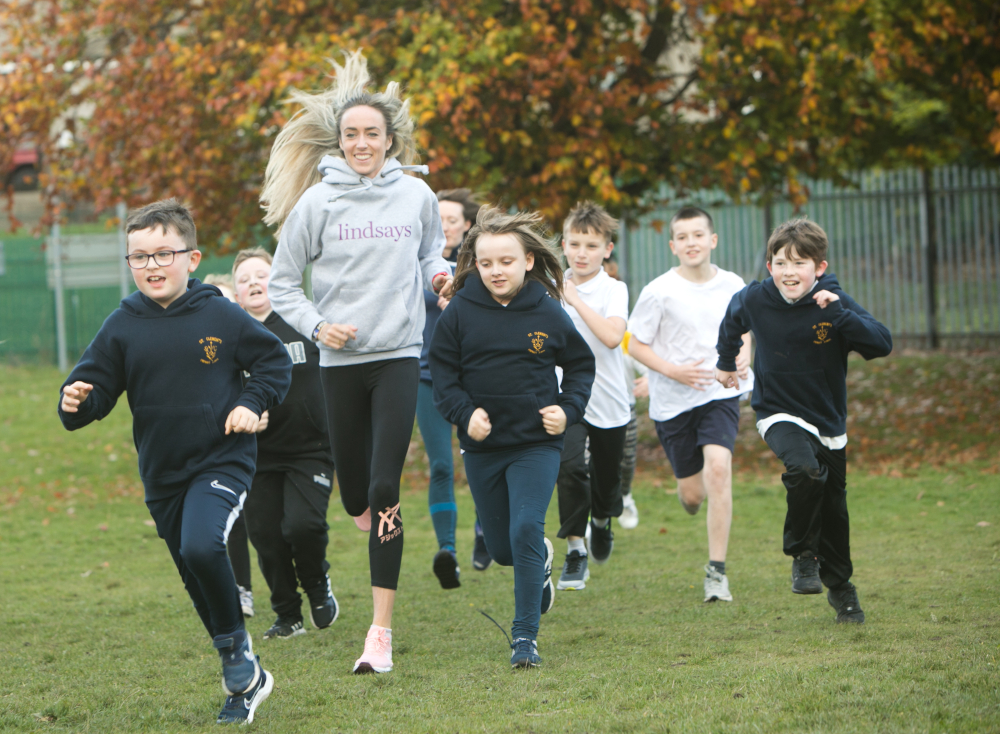 Commonwealth gold medalist Eilish McColgan shared the inside track on a stunning summer of success at special events organised by Lindsays.
The three-times Olympian had guests captivated as she spoke about a remarkable year which has seen her break records as well as taking gold and silver at the Commonwealth Games and a medal double at the European Championships.
The In Conversation with Eilish McColgan events were hosted by Lindsays in Dundee and Edinburgh.
They saw questions put to Ms McColgan by Ian Beattie MBE, who is chairman of UK Athletics as well as being Lindsays' chief operating officer.
The events also saw Ms McColgan highlight the work of Giving Back To Track, a not-for-profit initiative she and partner Michael Rimmer - himself a three-time Olympian - have launched to lift the financial barriers for children to get into athletics. Lindsays is also one of its supporters and helped raise the profile of its mission this week.
Its work - including supporting an after-school club which McColgan visited on Tuesday - has started in her home city of Dundee. The athlete revealed during the Lindsays conversations that she hopes to expand this to Edinburgh, Glasgow and Aberdeen.
Guests at the Dundee event included pupils from The High School of Dundee - Ms McColgan's former school - as well as young members of her athletics club, Dundee Hawkhill Harriers.
Audience members at both events, who were welcomed by Lindsays managing partner Alasdair Cummings, had the chance to ask her questions.
Mr Beattie said: "People across the nation have been gripped by Eilish's success, particularly this season. Like athletics fans throughout the country, everyone at Lindsays has been cheering her on and can't wait to see what comes next.
"It's clear that her achievements are inspiring others. It's tremendous to see Eilish embrace the power of that to open opportunities for children to become involved in athletics. As a firm, we're pleased to be able to play a small part in supporting her to do that."
On her Giving Back To Track initiative, Ms McColgan said: "Thanks to my team-mates at the Hawks and sponsors including Lindsays, I really hope that we can create some great opportunities for people who might otherwise not have had the chance to try athletics."