Licensing system for domestic animals to be modernised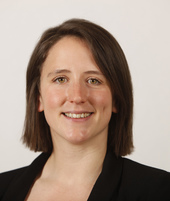 New Regulations will be drafted to modernise the current licensing system for domestic animals, rural affairs minister Mairi Gougeon said today.
The announcement follows a positive response to a Scottish government consultation in which 96.8 per cent of respondents said they support the regulation of breeding activities.
The consultation included proposals to limit the number of litters that animals should give birth to in their lifetimes and end breeding practices which are likely to cause offspring suffering in later life.
Ms Gougeon said: "We love our pets in Scotland, so it is no surprise that so many people are in favour of our proposals to further protect the welfare of cats, dogs and rabbits.
"The aim is to modernise the whole licensing process - making it less onerous on those organisations already doing the right thing and, most importantly, ensuring that the system is centred around the welfare of animals.
"The Scottish government will now work with local authorities, welfare organisations and individuals to bring these regulations forward."