Legal attempt mounted to deprive EHRC of A rating following trans rights row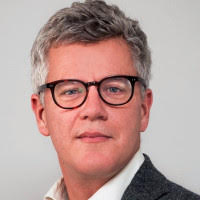 The Equality and Human Rights Commission (EHRC) is facing a legal attempt to deprive it of its status as an independent group following its advice on transgender rights.
LGBT charities want the United Nations to demote the EHRC because it called for a pause on proposed reforms to the Gender Recognition Act in Scotland.
Under the changes, people would be more easily able to legally change sex.
The EHRC, however, has raised concerns about how the move could affect single-sex services, despite having previously endorsed it.
LGBT charity Stonewall, which is being backed by the Good Law Project, has made a submission to the Global Alliance of National Human Rights Institutions, which calls for the EHRC to lose its A rating.
This would prevent it from making representation to the UN Human Rights Council.
The EHRC said, however, that its decisions are made impartially and are "based on evidence in the UK and internationally".
"All appointments to our non-executive and executive roles are made through a fair, open and transparent recruitment process.
"The way the commission is governed and commissioners appointed is set out in the Equality Act, and has not changed since the commission was established."
Jolyon Maugham, of The Good Law Project, said: "The EHRC is subject to a level of oversight and micro-management from the department which is just not consistent with being a UN Human Rights Institution."