Legal aid 'left in the dark' in Humza Yousaf's speech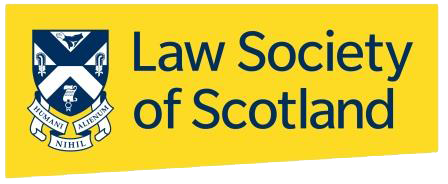 Scotland's legal aid sector has been "left in the dark" for another year, the Law Society of Scotland has said in the wake of First Minister Humza Yousaf's unveiling of his first programme for government.
Mr Yousaf yesterday announced welcome changes in areas of concern for the justice sector including human rights, judicial factors and a renewed commitment to support justice agencies to reduce court backlogs.
The programme also outlines continued progress on bills already before the Scottish Parliament, including the Regulation of Legal Services Bill and the Victims, Witnesses, and Justice Reform Bill.
However, the Law Society said it was "bitterly disappointed" that legal aid did not feature.
President Sheila Webster said: "A modern and effective legal and justice sector is of fundamental importance, so we're pleased to see a number of related initiatives included in the Scottish government's legislative agenda.
"But we're bitterly disappointed to see another year where Scotland's legal aid sector has been left in the dark without long-lasting reform that protects access to justice for the most vulnerable people in our society. That inaction will have follow-on impacts for some of the positive initiatives announced today."
She added: "We welcome the government's ambition of creating a new framework for embedding international human rights in Scotland. This marks an important commitment to human rights protections in Scotland within the limits of devolved competence. The detail of the bill, particularly on the delivery of these rights and the resources dedicated to them, will be crucial in delivering these aims.
"The Law Society is similarly keen to work with the government on a bill to modernise Scotland's outdated laws around judicial factors. It's a role that's of fundamental importance in protecting the public's property when financial concerns arise in solicitor firms.
"We will engage across the Scottish government's legislative agenda, acting in the public interest as we are doing currently to ensure proposed inappropriate political interference in the legal sector is stripped from the Regulation of Legal Services Bill."