Lawscot Challenge returns to test students' legal skills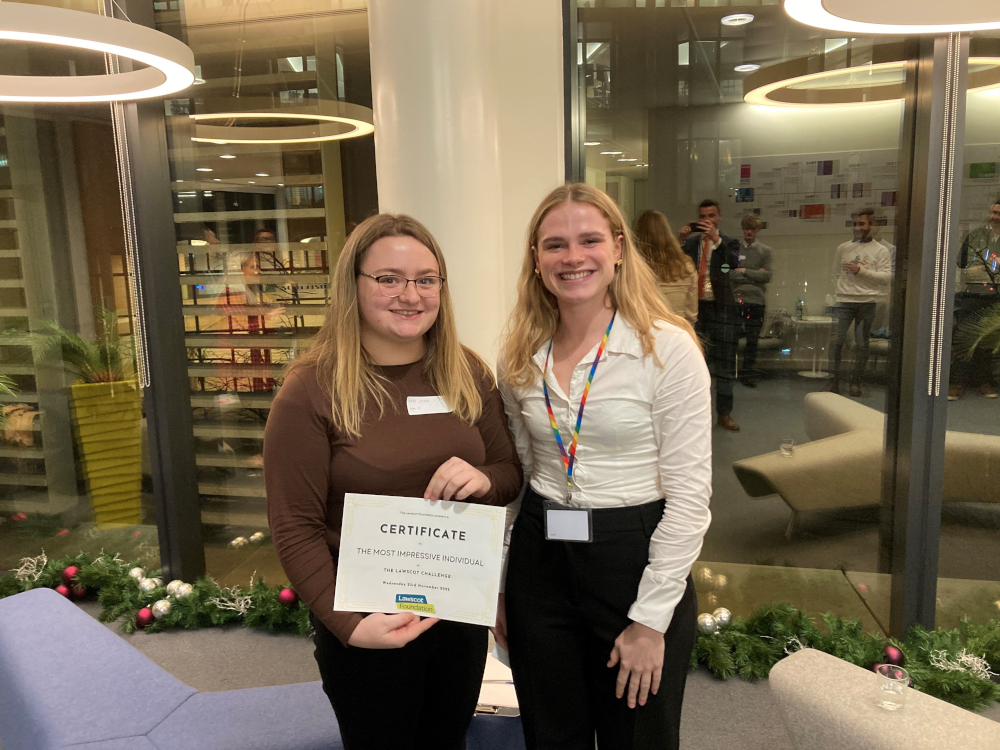 Lawscot Foundation students have shown off their legal and workplace skills in a contest across five major legal employers in Edinburgh.
The Lawscot Challenge was held last week, with eight students in four teams across three year groups participating in the event's first running since 2019.
Lawscot Foundation sponsors Addleshaw Goddard, Allan McDougall, Burness Paull, NatWest and Turcan Connell hosted the students, giving them an insight into each workplace while testing their legal and workplace skills through five 30-minute challenges.
The teams – which mixed second, third and fourth year students – were scored on criteria including teamwork, accuracy and presentation skills. The winning team comprised Ben Campbell and Asma Khan Afridi, while Hope Laing was selected as the most impressive individual.
Milly Berndes-Cade, Lawscot Foundation spokesperson, said: "It's great that we've been able to revive this event after the disruption of the past few years. The students got an enormous amount out of the day, and the participating firms were impressed across the board with their enthusiasm, intelligence and skills.
"To say the event is fast paced is a bit of an understatement, covering five employers in less than five hours. Each stop included 25 minutes to consider the challenge posed, five minutes to present the team's findings and finally 15 minutes to network.
"The concept for this event was adapted from Edinburgh Napier University's Legal City Challenge. It introduces students to the kinds of workplaces they'll hopefully return to for their traineeships, but also gives a really practical demonstration of the varied work that legal teams carry out.
"This event underlines that the Lawscot Foundation is about so much more than financial support. Thanks to our generous sponsors such as the firms involved in this challenge, we're also supporting the development of our students as lawyers and people."