Law Society to collect diversity data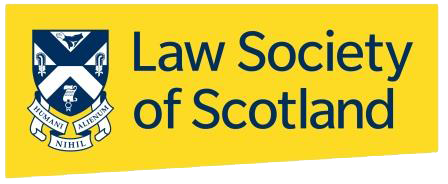 Diversity data will be collected as part of the annual practising certificate (PC) renewal process for the first time this year.
In order to support and advance the Law Society of Scotland's equality and diversity work, solicitors will now be asked for pseudonymised information on their ethnicity, religion, disability, social background, and sexual orientation.
This is in addition to data already collected on gender and age, as part of the PC renewal process.
The Law Society said it worked closely with representative groups, including the Scottish Ethnic Minorities Lawyers' Association (SEMLA) and The Glass Network, to ensure that the information collected was as comprehensive as possible.
Susan Murray, convener of the Equality & Diversity Committee of the Law Society of Scotland, said: "We have a statutory duty to encourage equal opportunities within the legal profession and we believe we can perform this more effectively if we know how our membership reflects the population it serves.
"Our existing data on diversity largely relies upon optional surveys conducted every few years. By including diversity data within the annual PC renewal process, we will ensure a regular, reliable evidence base that helps us to set policy, trace trends and measure our progress towards a more inclusive profession that reflects the society it serves."
Sheekha Saha, one of the founding committee members of SEMLA, said: "Since SEMLA was founded in 2017, we have strongly pressed for collection of this data. It is vital that there is a clear understanding of the diversity of the legal profession generally and particularly to contextualise and measure the equality, diversity and inclusion work being undertaken by the Law Society, legal firms and organisations with in-house legal teams.
"We are delighted that the Law Society responded to SEMLA's call to collect this data. It is a crucial step in our collective journey towards establishing a more diverse legal profession in Scotland. The data will allow SEMLA and the society to develop more evidence-based actions to address the issues facing ethnic minorities in the profession and be transparent about our progress in the coming years.
"We look forward to seeing the collated data when available and to continuing our work with the Society and others to build progress from the soon-to-be established baseline."
Drew McCusker, president of The Glass Network, added: "With this new system, the diverse backgrounds and communities who make up our legal profession can be seen and respected. By analysing the data over long periods of time, we hope that the work of The Glass Network and the Law Society of Scotland will support our LGBT+ communities.
"Rather than anecdotes and estimates, the pseudonymised data from solicitors will guide us in supporting accessibility into and diversity in our profession. We hope that the legal profession has a proportionate representation of LGBT+ members and that this is sustained in the years to come through visible role models, inclusive policies and campaigns."