Professor Zeray Yihdego shares water governance experience with Indian counterparts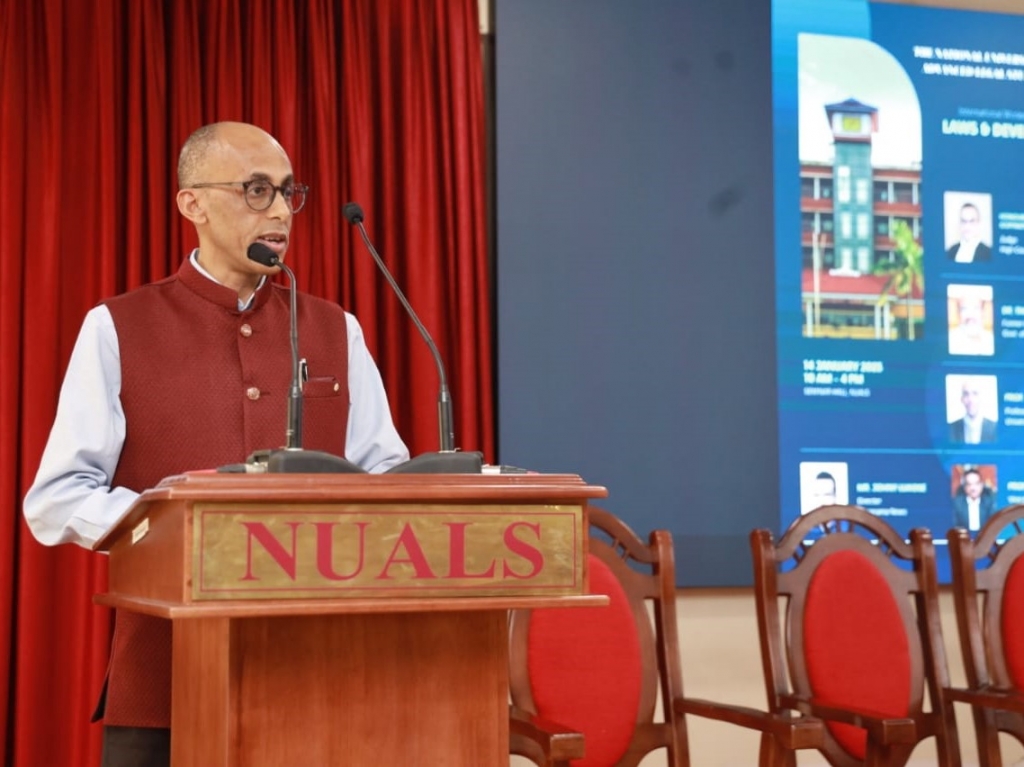 An Aberdeen Law School academic has started the year by delivering a series of presentations on the planet's most valuable resource to international audiences.
Professor Zeray Yihdego, co-director of the Aberdeen Centre for Constitutional and Public International Law, was in India at the start of the month to speak at three events focused on water governance, development and the environment.
A specialist in the field, he was a principal investigator in a €5.5 million EU funded multidisciplinary research project concerning the governance of the Zambezi and Omo river basins and collaborates on various projects with law experts, economists, hydrologists, environmental and political scientists and policy experts working in Africa, Europe and the US.
Professor Yihdego delivered the keynote address at the International Interdisciplinary Conference on Sustainable and Adaptive Water Governance which took place at the National University of Advanced Legal Studies (NUALS) in Kochi, Kerala.
Bringing together senior Indian judges, scholars, researchers and academics, the event examined the varied facets of legal challenges related to water governance from resource management and the transboundary sharing of resources to the protection of freshwater ecosystems, protection of indigenous peoples' rights and the role of government.
Professor Yihdego said: "Water is a vital commodity for supporting the life and socio-economic development of any country and it is one that has been becoming an increasingly scarce resource in India for some time," he said.
"In recent years, the Indian government and private sector organisations have however taken great strides towards improving the utilisation of water resources in order to achieve maximum benefits for the country's citizens and with that comes a number of legal questions and challenges.
"I am honoured to have been invited to deliver these keynote addresses and to share my experiences with the country's young legal minds."