Lady Dorrian portrait 'thrill' for artist Grace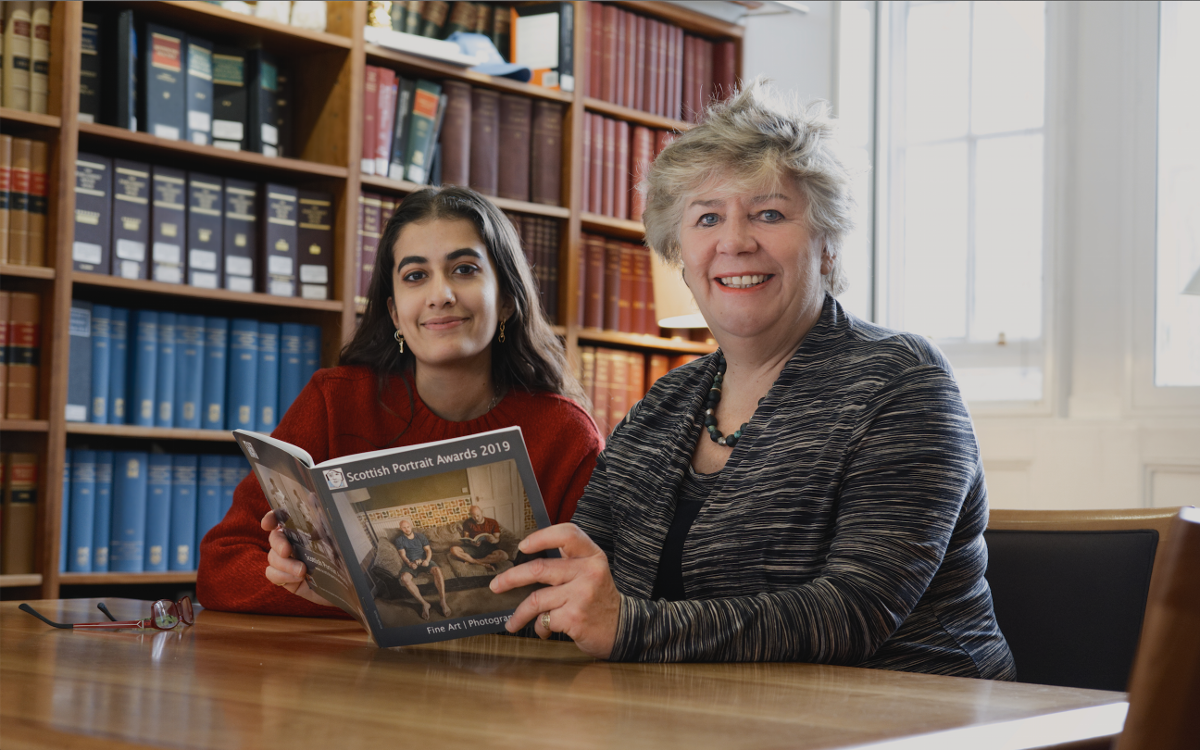 A young artist has been "thrilled" to be given the commission to paint a portrait of the foremost woman in Scottish legal history, Lady Dorrian, the Lord Justice Clerk.
The Faculty of Advocates wanted to honour Lady Dorrian, one of its members, on her achievement of becoming Lord Justice Clerk, the highest post ever held by a woman in Scotland, and has chosen Grace Payne-Kumar, 20, for the work.
Hong Kong-born Grace is an English student at Edinburgh University who spent two years honing her artistic talent at Charles Cecil Studios in Florence before coming to Scotland. She won a commendation in the Young Fine Artist section of the Scottish Portrait Awards 2019, and her entry was voted the most popular in the exhibition by members of the Scottish Arts Club.
"I am thrilled to have been chosen for this commission," she said.
"This is definitely the most prestigious achievement of my career so far. To receive this commission in my first term at Edinburgh University is beyond what I could have imagined for my aspirations for this year.
"I am especially looking forward to this work as Lady Dorrian has agreed to sit for me so I can paint her from life. This is central to my practice as the flow of light is the most important element in visually describing the figure. This is also an exciting achievement as my grandma's family are from Dunbartonshire so are especially proud of this commission!"
Lady Dorrian said: "I am delighted and proud that the Faculty have done me this honour, and I am very excited that they have chosen Grace, whose talent is obvious from the awards she has won, to paint the portrait.
"The Faculty was keen to promote the work of a young, talented artist working in Scotland, and showing such talent at the age of 20, Grace obviously fills the bill."
Gordon Mitchell, director, Scottish Portrait Awards, said: "Apart from her outstanding painting in the awards, I am privileged to have seen her working first hand. Grace is a formidable talent. Amazing in one so young."
Roddy Dunlop QC, Treasurer of Faculty, stated: "Faculty are delighted to have been able to arrange this very exciting commission. Grace is an incredibly talented young artist, and we look forward to the unveiling of her tribute to the achievements of our first female Lord Justice Clerk."
Lady Dorrian's portrait will join those of two other women in Parliament Hall, Parliament House, Edinburgh, home of Scotland's supreme courts: Dame Margaret Kidd QC, the first woman called to the Scottish bar (1923), and Lady Cosgrove, the first woman to be appointed a Court of Session/High Court judge (1996).