Labour backs public inquiry into 2015 prisoner death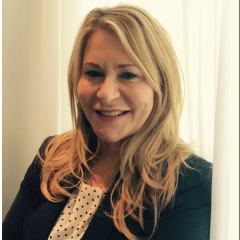 Scottish Labour has backed calls for a full public inquiry into the 2015 death of a 30-year-old prisoner after being violently restrained by prison guards.
Allan Marshall was a remand prisoner in HMP Edinburgh and was days way from release when he died from serious injuries sustained from prison guards.
A fatal accident inquiry took place last year, in which Sheriff Gordon Liddle described the evidence of jail guards involved in the death as "mutually and consistently dishonest".
Mr Marshall's family have met with Scottish Labour's justice spokesperson Pauline McNeill, who is today publicly backing their demands for a full public inquiry.
"Mr Marshall's family and the Scottish public deserve answers over the death in custody of Allan Marshall," Ms McNeill said.
"The fatal accident inquiry into his death raised many troubling issues and left serious questions unanswered. Alan's family has been campaigning for those answers and they must get them.
"That Mr Marshall's family have been denied clear answers over how and why he died is simply shocking and is an indictment on the relevant authorities.
"Only a public inquiry can answer the questions on Alan Marshall's death, re-establish transparency in our criminal justice system and provide justice for his family."