Prisons 'fit to burst' as activity levels plummet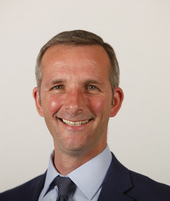 The Scottish Liberal Democrats have revealed new figures that show that Scottish prisons are overflowing with prisoners being offered next to no opportunity to leave their cells, as they called on the Scottish government to "stop dancing around the edges of this crisis".
Parliamentary questions submitted by justice spokesperson Liam McArthur MSP show that nine of Scotland's fifteen prisons are again over capacity, with Barlinnie housing over 200 people more than it was built for; 1,206 people were "doubled up", in cells intended for one person; and that purposeful activity within Scottish prisons was limited already, but has plummeted during the pandemic with Polmont offering as little as three hours per week.
Mr McArthur said: "Prisons are fit to burst once again. People are being held in conditions akin to solitary confinement. Cells built by the Victorians for one person are seen as fit for two by the Scottish Prison Service. Experts say that human rights are being breached.
"On top of that, more than a quarter of the people being held haven't even been convicted for a crime. The remand population is completely out of control.
"Shutting down purposeful activity means no route to rehabilitation. It scuppers any chance of helping people to contribute to their communities on the other side.
"Short sighted thinking on prisons puts communities at risk. Locking people up when there are better alternatives available is counterproductive, and increases the risk of future crimes being committed through reoffending.
"I have put forward proposals for measures that would make a difference. The Scottish government need to stop dancing around the edges of this crisis, and implement those changes."
Reacting to the new figures, the Howard League Scotland commented: "Why has it taken a parliamentary question to reveal this data? We know that the situation is extremely difficult for SPS to manage, but it's not helped by an obvious reluctance to share such important information on a regular basis.
"Our human rights obligations state that all prisoners should receive at least two hours of meaningful human contact each day and daily outdoor exercise of at least one hour. We are falling way below these standards, and that amounts to prolonged solitary confinement.
"In other words, it's inhuman and degrading treatment of people, more than one in four of whom, are on remand and haven't been convicted of any offence. Human rights don't take a break during a pandemic."