Justice committee seeks views on family breakdown plans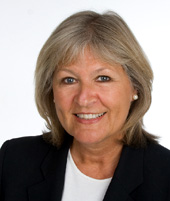 The Scottish Parliament's Justice Committee is to consider new proposals on managing disputes over children when families break down.
The committee is today launching a call for views to inform its scrutiny of the plans which are contained in the Scottish government's new Children Bill.
The bill seeks to ensure that children have a say in legal proceedings, as well as regulating actors in family law proceedings and the centres which oversee contact between children and non-resident family members.
The bill also aims to protect vulnerable witnesses, such as domestic abuse victims, when giving evidence in court cases concerning children, and strengthens the rights of children in local authority care to maintain a relationship with their siblings.
Speaking as the call for views was launched, committee convener Margaret Mitchell MSP said: "The committee recognises this area of family law has always been contentious, with different groups having their own viewpoints.
"Balancing the rights and responsibilities of children, mothers, fathers, siblings, grandparents and wider families and step-families is difficult to get right. Particularly when every case has its own individual circumstances where the specifics matter.
"The committee will be a forum to hear those viewpoints, to consider whether the right balance has been struck in this bill, and perhaps to propose amendments.
"Whatever views you have on the proposals, making your feelings known to the committee is an important step towards creating a law that works for as many people as possible. committee Members therefore urge people to get in touch."
The call for views is open until 15 November, and more information can be found here.