Advocates cannot and will not conduct juryless trials without solicitors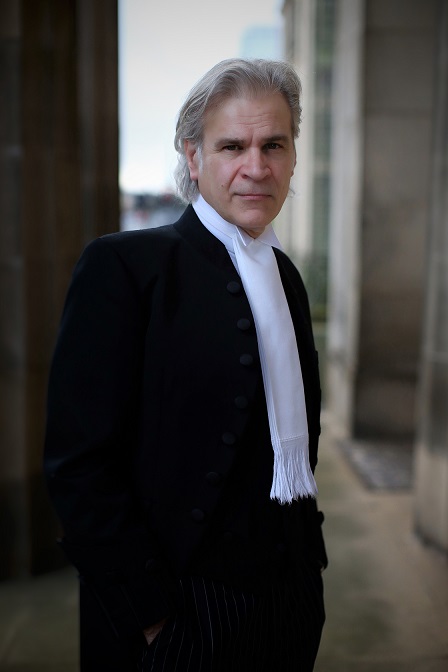 Advocates cannot act in the juryless trials pilot without the participation of solicitors, contrary to a rumour endorsed by politicians that betrays "complete ignorance" of the legal system, a senior lawyer has told Scottish Legal News.
Vice-Dean of Faculty, Ronnie Renucci KC, said that, since the publication of the Victims, Witnesses and Justice Reform (Scotland) Bill, "I have been made aware of a number of rumours".
He said: "Those rumours include the suggestion that counsel will conduct such trials despite the boycott from solicitors. It was even suggested to me that at least one politician had dismissed the threat of the boycott on the basis 'it wouldn't matter' because rape trials are conducted predominantly by members of Faculty and therefore the solicitor's boycott of the scheme somehow won't prevent the trials going ahead because we would still conduct them."
But, Mr Renucci said: "We can't and we won't."
It appears that some people had incorrectly thought that the cab-rank rule would oblige counsel to act.
The KC said: "The cab-rank rule obliges us to accept instructions – but it can only operate if there are instructions to accept in the first place."
He said the fact people believe otherwise is "worrying because it betrays a complete ignorance as to how our criminal justice system works, particularly in the prosecution of serious sexual offences and the various roles played by those who operate within it".
Solicitors "are the bridge between client and counsel: without them there are no instructions and without instructions we cannot act in a case, it is as simple and straightforward as that".
"In the event that solicitors withdraw their participation from any pilot scheme, then any trials earmarked for it will not take place because we cannot act in the absence of instructions and the accused are already prohibited from representing themselves in such trials," he said.
Mr Renucci also warned that any boycott "could have far-reaching consequences and the threat of one should not be taken lightly or dismissed in the hope it will fade away".
He said that at a meeting of the Scottish Solicitors Bar Association (SSBA) no one could be in any doubt as to solicitors' commitment to boycotting the pilot scheme.
"I came away both convinced of the sincerity of the threat and concerned for the consequences to the wider prosecution of serious sexual offences in our criminal justice system; it would be naïve to think that such an action could affect only those limited trials within the pilot scheme," he said.
He concluded: "I would urge the Scottish government to meet and engage directly with the Scottish Solicitors Bar Association and listen to their concerns – without them there can be no trials, juryless or otherwise."